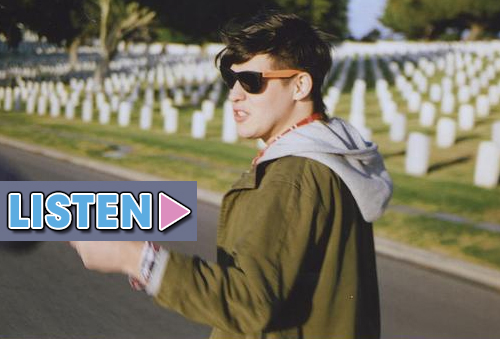 The summer season has nearly slipped away, but listening to Wavves' new "Life Sux" six song EP brings some warm-weather vibes, if only briefly.
What once began as the lo-fi solo project of lead singer and guitarist Nathan Williams has continued to evolve since his debut album was released in 2008.
A rotating crew of musicians, drunken outbursts, and addiction were a constant element of the group.
With recent changes of a solidified line-up and William's cleaning up his act, their music still retains the catchy disillusionment that we loved from the beginning.
"Life Sux," released on Williams's own Ghost Ramp record label, features collaborations with hardcore punk group Fucked Up ("Destroy") and fellow surf rock band Best Coast ("Nodding Off"), as well as a live version of "In the Sand."
The single from the album, "I Wanna Meet Dave Grohl," delightfully captures the slacker attitude of Williams and his band.
The lyrics are simple, repetitive and snotty, and the clap-along beat and meandering guitar compliment them perfectly.
Immature and entitled as the band is, I can't help but chill with them. The music is catchy, and any beach vibes around this time of year are welcome.