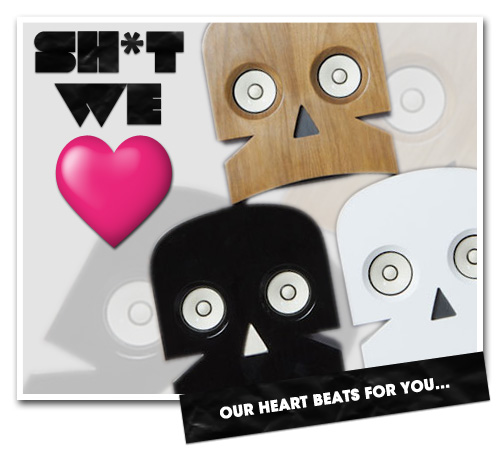 Paris-based visual art duo, Kuntzel + Deygas have designed a set of  "MinuSkull" speakers that are fit for a Tim Burton film.
Billed as "a sound that kills,"  the duo's latest creative take on the Minuskull acoustic might just be the most adorably creepily cute gadget of the season.
The new face, or rather the skull, of high quality audio equipment, is no stranger to whimsical high fidelity sound products.
This particular design contains two broadband Fostex Fe-83 speakers connected by a banana leaf pulp membrane, a miniature subwoofer for high quality restitution, and a tailor made Mosfet amplifier and speaker, which rests just underneath the skull.
In layman's terms, it means that this is one powerful, high quality speaker.
Though the price is a little hefty—approximately $2025 for the walnut version and $2360 for the black and white—these quirky hi-fi speakers could be the perfect holiday gift.
---

Saron is a writer and student born in Ethiopia and raised in Washington, DC. She is incapable of keeping a phone for longer than a few months, exclusively wears Miss. Dior Cherie, and her guilty pleasures include any novel written by V.C. Andrews (don't judge), Essie's "Little Brown Dress", and Stoli. She is currently obsessed with the poetry of Edmund Wilson and The Arctic Monkey's latest album "AM".
All author posts