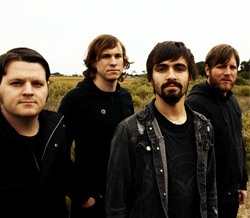 I was a teenage anarchist.
Ok, not really.
I was a middle-class suburban kid who loved punk rock and pretended to not give a fuck, which meant, in my young, naive mind that I was an anarchist.
While my rebellious teenage years were nowhere near as radical as Tom Gabel's, frontman of Gainesville, Florida's legendary punk band Against Me!, I also discovered the pains of growing up and letting go. Such a revelation is documented in the first single, I Was a Teenage Anarchist, off the band's latest effort, White Crosses.
As well-established, veteran's of the punk scene, Against Me! recently has received critical backlash from die-hard fans due to their last two albums. The band had signed with a major label, Sire Records (which is considered sacrilege in the tight-knit punk rock community), and had reinvented their sound to make it accessible to a much larger fanbase.
On tour, the veteran punk band performed at the Black Cat in Washington, D.C. last Thursday and gave an invigorating performance, featuring a nearly 30-song marathon set that dug deep into the vault of the band's 10-plus year career.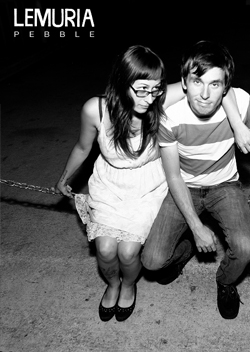 Along with Against Me! were Buffalo, New York's rising power-pop scene favorites, Lemuria, and New Brunswick, New Jersey's Screaming Females, who as of recently, has risen out of the New Brunswick DIY-basement scene and into the national spotlight.
Lemuria kicked off the night with a gripping 30-minutes set, featuring a handful of songs from their latest, critically-acclaimed new album Pebble. The trio, comprised of bassist Max Gregor, drummer/vocalist Alex Kerns, and guitarist and lead vocalist Sheena Ozzella, has a unique sound that combines dreamy, melodic indie/power-pop with a clear punk influence. If you haven't already, I highly suggest checking out this band, and if you live in the D.C. area, be sure to catch them at C.L.I.T. FEST this year in July.
If you haven't heard the Screaming Females, you need to go and listen to their music right away. The New Brunswick trio's sound is a combination of heavy punk, thrash, and alt-rock influences. Yet, what makes their sound distinct is lead singer/guitarist Marisa Paternoster's wailing vibrato vocals, and her undeniable ability to absolutely and unabashedly shred beyond belief. What makes Paternoster and the Screaming Females (with King Mike on bass and Jarrett Dougherty on drums rounding out the bands lineup) so unique is their stage presence.
The fairly petite Paternoster routinely takes the stage in overtly conservative garb (usually in a vintage nun's dress and knee-highs, a look similarly played to effect by AC/DC's Angus Young and his traditional school-boy attire), doesn't say much, and then launches into song with an overpowering vocal range, and guitar chops that legitimately gives Eddie Van Halen a run for his money. At 40 minutes, I'd be shocked if the Screaming Females' set didn't blow everyone in the audience away.
Going into the show, I'll admit I was weary about Against Me!'s set. The band was such an influence on me when I was a teenager that, like most of their lifelong fans, I was a little disappointed with their last two studio efforts.
However, once the guys took the stage and opened with "Cliche Guevara", something of a punk rock anthem from their second album, As the Eternal Cowboy, I knew the Against Me! I knew and loved was still very much alive.
In the nearly two-hour set, the band's stage banter was at a minimum as they ripped from song to song at breakneck speed, launching into classic tune after classic tune. Fists were raised high as the band tore through classics like "Pints of Guinness Make You Strong", "From Her Lips To God's Ears (The Energizer)" and "Sink, Florida, Sink."
Of course, the band played some of their newer material, albeit not much. Songs like "I Was a Teenage Anarchist", "White Crosses", "The Ocean", and "High Pressure Low," were met with mixed reactions by some of the diehards in attendance. Yet, the band managed to keep up the energy and satisfy new and old fans alike with rare old songs like "The Disco Before the Breakdown", "Rice and Bread", "You Look Like I Need A Drink", and particularly with the set closer, "We Laugh at Danger (And Break All the Rules)."
While engulfed in the mosh pit in front of the stage for a majority of the set, I noticed the mix of teenagers who were clearly just discovering the influential band old, and veterans who've been following the band since it was just a teenaged Tom Gabel and an acoustic guitar. Seeing the mix of different people, it became clear that, no matter how old or young, the band's music has made a large impact on multiple generations.
And that is something to be said about a band.
---

Matt is currently obsessed with Rap Snacks, post-hardcore, pizza parties, and Carl Sagan's Cosmos.
All author posts