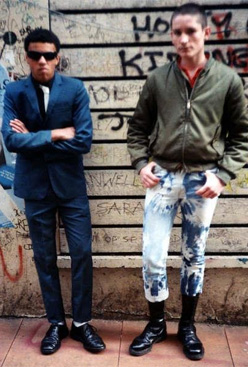 Before every punk gets into punk, they usually go through a ska phase. It typically happens in middle school or early high school and it almost always comes complete with tragically goofy outfits consisting of suspenders and fedoras, half-grown sideburns, and an overly-ironic sense of forced positivity. Sure it may sound stupid, but as a former ska kid, I can tell you that those kids are having more fun than anyone else.
This was more than evident last Sunday at Washington, D.C.'s 9:30 Club when ska stalwarts Reel Big Fish and Streetlight Manifesto graced the stage for a sold-out performance.
Like I said, I used to be a ska kid in high school. I tried to grow out my sideburns, played in a ska band, and was obnoxiously goofy. Thus, Sunday night's show brought up much repressed nostalgia for me as I was easily one of the older kids in the crowd (and I'm not even that old!) and showed me that ska wasn't dead.
For those of you unfamiliar, let me give you a brief rundown on the history of ska. It originated in Jamaica in the late '50's and was described as sort of a combination of rocksteady and reggae (ex. see The Skatalites, Toots and the Maytals). Fast forward to England in the 70's, ska entered its second wave in pop culture and was a prominent fixture among the "skinhead" culture of that time (ex. see The Specials, The Beat, Madness).
Ska's third wave was in the 90's in the U.S. and sounded less like "traditional" ska, and more like punk music infused with horns and reggae. Enter Reel Big Fish, arguably one of the most important bands in the third wave of ska.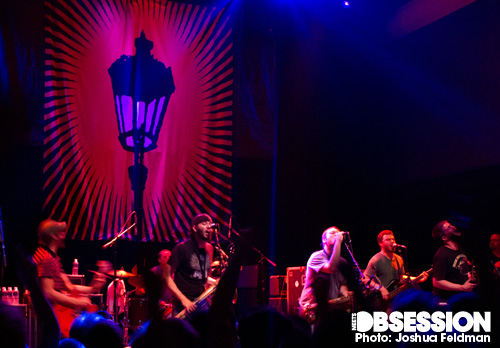 Thus, being the titans of ska that they are, it's kind of a no brainer that everyone was extremely stoked for the show Sunday. Except me. Having been around the scene long enough, I've seen Reel Big Fish and Streetlight Manifesto at least five times each, and at this point I felt there wasn't much left for them to do that I hadn't seen.
Streetlight Manifesto is the brainchild of Tomas Kalnoky, who's first band, Catch 22, at one point was one of the scene's hottest bands. Things happened, Kalnoky left and formed Streetlight Manifesto.
To this day, Streetlight is one of the most musically talented and diverse ska bands around. Their combination of fast punk tempos and complex ska stylings make them one of the more beloved and popular ska bands around. In the five (maybe more?) times that I've seen them, they've never put on a dull show, and this was no exception. They delivered a great performance, albeit short, playing such classics as "If and When We Rise" and "A Better Place, A Better Time", as well as two great, ska-fied covers of Paul Simon's "Me and Julio Down by the Schoolyard" and The Postal Service's "Such Great Heights".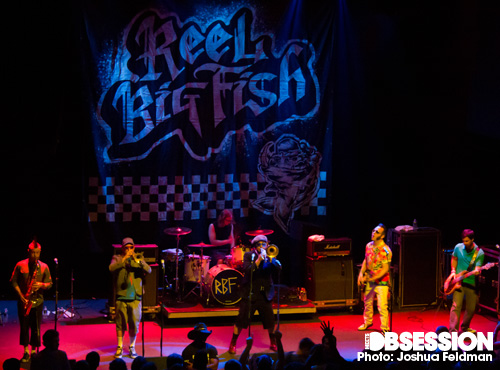 As the lights dimmed and Reel Big Fish entered the stage while the Superman theme played, I knew exactly what I was in store for. See, Reel Big Fish is a great live band, in that their shows rely less on their music, and more on their performance of humorous banter and stage antics in between songs.
Still, while the show I saw Sunday night was nearly exactly the same (even some of the banter was recycled) from when I first saw them ten year's ago (and subsequently every time between then and now), it was hard not to fall in love with their endearing antics.
They covered the classics like "Trendy", "Ban the Tube Top Tonight", "Beer", and "Sell Out", as well as a killer cover of Van Morrison's "Brown-Eyed Girl" and their classic cover of Aha's "Take On Me".
Though what struck me most poignantly about the show was watching all these kids who were watching them for the first time (as I had ten years ago), perhaps thinking it was the greatest show they'd ever seen.
It was a nice moment of reflection, until one of those kids skanked into me and made me spill my drink, thus reminding myself of what a wiseman once said, "I'm gettin' too old for this shit".
Concert Photography: Joshua Feldman
Tags:
9:30 Club
,
Reel Big Fish
,
Streetlight Manifesto