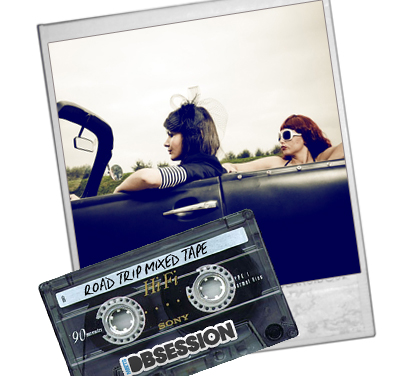 There's no better time than summer time to take a road trip.
The warm weather and work-free days are just so enticing, aren't they?
But whether you're going across country, or just jetting it to the closest beach, MO has made a little playlist for your adventure.
Safe travels!
Foghat — "Slow Ride"
What better way to kick off a trip than with a little Foghat? This song is such a classic, it has to be included on every road trip list until the end of time. It's smooth, chill, '70s rock'n'roll at its finest.
Led Zeppelin — "Ramble On"
Since we're already off to a classic rock beginning, it's time to kick it up a notch with the inimitable Led Zeppelin. "Ramble On" is practically an anthem for nomads and travelers everywhere. And in typical Led Zeppelin mysticism fashion, there's quite a few references to "Lord of the Rings" in the jam — but not in a nerdy way, more like an awesome, hard rock kind of way. With such a simple chorus, it's the perfect song to scream out on the highway.
Chris Brown ft. Lil Wayne and Busta Rhymes — "Look At Me Now"
Now it's time to make a not-so-subtle switch to rap. Chris Brown's latest song tapped rap greats Busta Rhymes and Lil Wayne to ensure that this would be a phenomenal song — and so it is. It's also one of the fastest raps ever, with all Wayne and Rhymes simply spitting out verses a mile a minute. And now of course, there's hundreds of videos on YouTube uploaded by aspiring rappers imitating the impossibly speedy lyricism. Just do yourself a favor and listen to the real thing. And besides, what's more wonderfully egotistical than speeding down the road yelling "Look at me now!"
Adele — "Set Fire to the Rain"
Don't let this song's slow piano intro fool you — this is an anthem. The British crooner has a set of pipes that has fixated fans everywhere, especially since the release of her sophomore album, "21." And it would just seem wrong to not include her in this list. "Set Fire to the Rain" has such a dangerous, rebel-without-a-cause chorus that you have to roll down the windows and let the wind toss your hair about.
MGMT — "Electric Feel"
Rounding out the playlist are psychedelic electro-rockers MGMT with their sonic "Electric Feel." One of their first songs to grab attention from the debut album, "Oracular Spectacular," "Feel" is a trippy tune about a girl with the power to give people electric shocks. Knowing the band, it's quite possibly just a metaphor for different kinds of drugs, but that makes it all the more alluring for a road trip adventure.
Tags:
Adele
,
Chris Brown
,
Foghat
,
Led Zeppelin
,
MGMT
,
MIXED TAPE