Right before the clock strikes 2012, or as some would say, the end of the world, you will reflect on all the things that you have done in the past year. Maybe relationships were formed or broken, dreams were made, or perhaps you spent the entire year working and have regret about the things you could have done.
Whatever the case may be, celebrating a new calendar year serves as a reminder of how quickly time can pass by if we let it.
So, why not celebrate the passing of a year with songs and spirits? Below, check out our perfect pairings of libations and songs to enjoy as you ring in the New Year.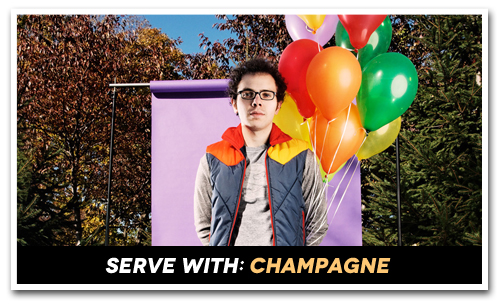 "This Is The New Year" by Ian Axel
Classic, hopeful, upbeat, and inspiring Ian Axel sings about looking forward as opposed to always looking back, "Embrace the past and live for now."
Axel remarked in an interview, "We often get stuck in these unnatural routines and forget who we are. You have to hold yourself accountable to make changes and live in the now."
So, for all you dreamers and do-gooders, this is your go-to-song for the New Year.
Serve with: Champagne
Top off another great year by keeping it classy with  a glass of champagne. You'll feel sophisticated as you drink sparkling wine developed from the grapes of France.  You deserve it.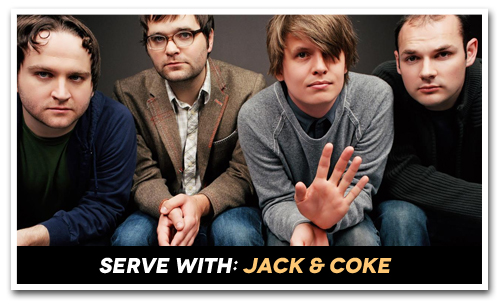 "The New Year Song" by Death Cab for Cutie
Death Cab for Cutie always knows how to take a topic  that we usually attach so much excitement to  and turn it into a psych project. The lyrics drip with skepticism, "This is the New Year/and I don't feel any different."
If you hate change and loathe new beginnings, then this song is for you.
Serve with: Jack & Coke
If country music has taught us anything, it's that sad songs and whiskey make the perfect combination, which makes a Jack & Coke the perfect accompaniment to the Death Cab for Cutie song.  Plus, the classic Coca-Cola offers just the slightest tinge of sweetness.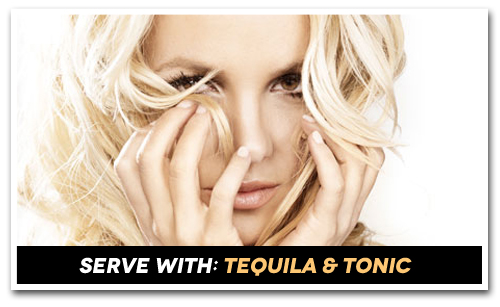 "Till The World Ends" by Britney Spears
So maybe you are a deep believer in the Mayan prophecy, or maybe you just want an excuse to act like a crazy fool. What better way to celebrate than to pretend that NYE is your last night.
Britney Spears' "Till The World Ends" offers the perfect New Years song, "See The Sunlight/We Ain't Stoppin'/Keep On Dancing Till The World Ends/If You Feel It Let It Happen/Keep On Dancing Till The World Ends."
So crank this at the party, do shots, and dance on the bar.
Serve with: Tequila and Tonic
There isn't much to this drink and that's the point. If you want to kiss a random stranger in the reggae room of the bar while jamming to some Britney, you'll need two parts Patron (be sure it's top shelf, you are a classy bitch, after all) and 1 part tonic water, and you are good to go!
Tags:
Britney Spears
,
Death Cab for Cutie
,
Ian Axel