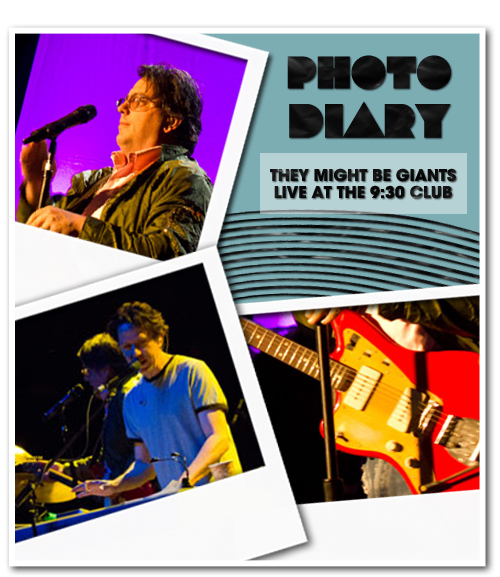 Last weekend, Meets Obsession was there to see 1980's alternative rock band They Might Be Giants play to a sold out crowd at the 9:30 Club. The 5-member band, currently comprised of  John Flansburgh, John Linnell, Marty Beller, Dan Miller, and Danny Weinkauf, was originally founded in New York in 1982.
Enthusiastic fans showed up at the V. street club hoping for a piece of music nostalgia from the almost 30-year-old band.
And nostalgia is what they got.
The band performed an up-beat, fun show, and surprised audiences by playing their entire Lincoln album, which was released in 1988 and probably older than most of the audience.
Nevertheless, John and John (and company) rocked out the whole night, and one special moment was when they brought  out a few sock puppet friends that kept the audience laughing continuously and wanting more.
All in all, an engaging show that was well worth the trip.
Check out some of our favorite pictures below.
Photos: Joshua Feldman
[nggallery id=137]
Tags:
9:30 Club
,
Photo Diary Photo Gallery
,
The Might Be Giants