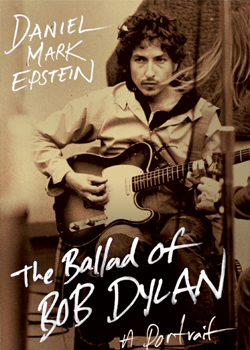 Daniel Mark Epstein has just offered the world an insightful look into the life, career and mind of one of music's most prolific renaissance men, Bob Dylan.
Epstein's released book "The Ballad of Bob Dylan: A Portrait" draws from detailed conversations with Dylan's peers, collaborators, and contemporaries to craft a vivid image of who Dylan really was.
Stories and first hand accounts of moments that crafted and shaped the career that affected so many fill the pages of this biographical Ode to Dylan.
Accounts of his many triumphs and failures give a complete picture of the man behind the microphone, earning the work the right to call itself a true 'portrait'.
"The Ballad of Bob Dylan: A Portrait" is currently being sold for $18.47 at Amazon.com.
Tags:
Bob Dylan
,
Daniel Mark Epstein
,
The Ballad of Bob Dylan: A Portrait