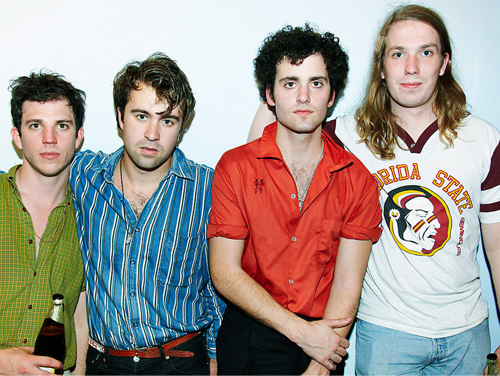 Emerging from the success of their debut album "What Did You Expect From The Vaccines", The Vaccines have just been tapped by Albert Hammond Jr. of The Strokes to collaborate.
Upon hearing of Hammond's interest, the quartet readily accepted and 48 hours later "Tiger Blood" was born.
The British newbies have garnered a lot of hype with their loud tongue-in-cheek style that is reminiscent of the Ramones and the Arctic Monkeys.
Despite their achievements, this collaboration could be that added boost to help solidify their place in the industry.
Frontman Justin Young recently opened up to NME on the collaboration and the bands vision for the future.
"We're in a place now where we're trying to think about what we wanna do for the next record. We really like the idea of working with other creative people and obviously, being a massive fan of The Strokes, it wasn't something we were gonna say no to."
Not many people would.
A date for the release has not yet been set, but in the meantime, check out The Vaccines performing Katie Perry's "Last Friday Night" on BBC radio.
---

Saron is a writer and student born in Ethiopia and raised in Washington, DC. She is incapable of keeping a phone for longer than a few months, exclusively wears Miss. Dior Cherie, and her guilty pleasures include any novel written by V.C. Andrews (don't judge), Essie's "Little Brown Dress", and Stoli. She is currently obsessed with the poetry of Edmund Wilson and The Arctic Monkey's latest album "AM".
All author posts