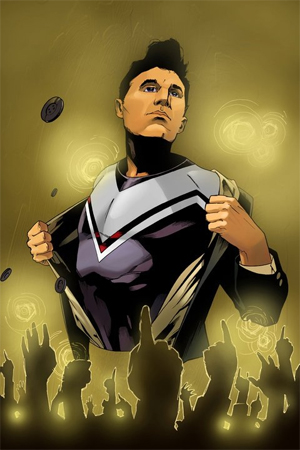 It's easy to say that every song by indie-rock legends, the Smiths, tells a story. Now, a U.S. publisher is trying to make that as literal as possible by taking classic songs by the band, and transforming each song into a four to eight page comic.
According to sources, the publisher's name is Shawn Demumbrum. He's from Phoenix, Arizona and is a self-described comic geek. The Smiths-influenced comic book will be called "Unite and Take Over: Comic Stories Inspired by the Smiths."
You're probably wondering: why the Smiths? Of all the bands in the world, they rank quite low on the list of comical. Demumbrum is a personal huge fan, stating in an interview with the Guardian that the Smiths-helmed "Pretty in Pink" soundtrack was a personal favorite. He aims to gear the comic towards teenagers and will thus be doling out a considerable amount of angst.
Demumbrum is raising money through a website called Kickstarter and has already raised over $6,700.  The Guardian reports that he's assembled a group of 13 writers and artists to craft the comic book.
Keep checking out Kickstarter to see publishing and release details.
---

Yohana Desta is currently obsessed with Butch Cassidy and the Sundance
Kid, everything Dave Grohl does, and listening to Arctic Monkeys on
repeat.
All author posts