Hey hey we're the Beatles!  People say we Beatle around! But we're too busy – wait, what the hell?  Davy Jones sang this song for the Monkees, right?
Earlier in the week, Nylon posed the question, "how much does a band name really matter?" I mean, this is a pretty murky question, but I'm going to go out on a limb and say that it does matter.
Did he say we've got to change the lyics to Daydream Believer to "Cheer up Eleanor Rigby?"
How about some history, first?  In 1957, the greatest band ever, the Beatles, were known as The Quarrymen, playing a Treme-via-Liverpool style of music that was fusion jazz, the blues, folk, country music, and Asian cuisine that was first popularized in 1955 by the Lonnie Donegan Skiffle Group in 1955 with their hit single Rock Island Line.
By 1960, there were like 50,000 skiffle bands in England, and people like Van Morrison, Roger Daltrey, Jimmy Page, Mick Jagger, and David Gilmour all started off in skiffle groups.  It wasn't until 1958, when original Beatles' bassist Stu Stucliffe suggested that they change their name from The Quarrymen to "The Beetles," in tribute to Buddy Holly's band, The Crickets.  Funny enough, Buddy Holly, upon learning that there was already a Bronx R&B group called The Crickets, initially considered naming his band "The Beetles," before presumably saying "fuck it."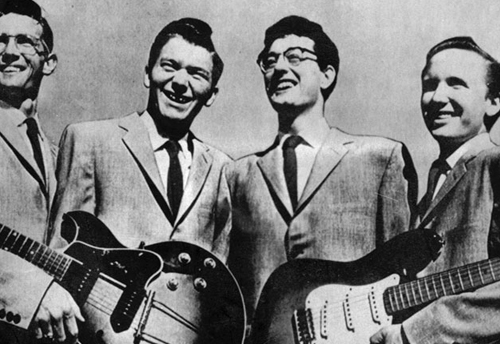 Imagine how different history would have been if these dickheads called themselves "The Beatles?"
Buddy Holly wound up choosing their name as a diminutive riposte to popular trend at the time of naming bands after birds (a tradition that continues today – birds have always been portentous creatures), because birds eat insects.  It wasn't until 1960 that John, Paul, George, Stu, and Pete fucking Best would finally settle on the name "The Beatles," after experimenting with names like "Johnny and the Moondogs."
Would the Beatles have been the Beatles by any other name?  I just can't see "Johnny and the Moondogs" emblazoned on a wall full of platinum records.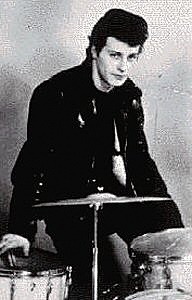 Chill the fuck out, Pete Best, I'm just fucking with you, bro!
Snap back to reality – oh, there goes gravity! Oh there goes Rabbit he choked, he's so mad but he vomited mom's spaghetti!
I know those aren't how the words go, and I don't care if this movie is far-from-fucking-topical, but in the semi-autobiographical movie 8-Mile, Eminem plays rapper B-Rabbit (yeah, his name is fucking B-Rabbit).  What the hell is a B-Rabbit?  A Bunny Rabbit?
I don't think The Bunny Rabbit LP would have sold like The Slim Shady LP, that's for sure.  By the way, how many names does this guy have?  Who the fuck does he think he is, Bobby Digital?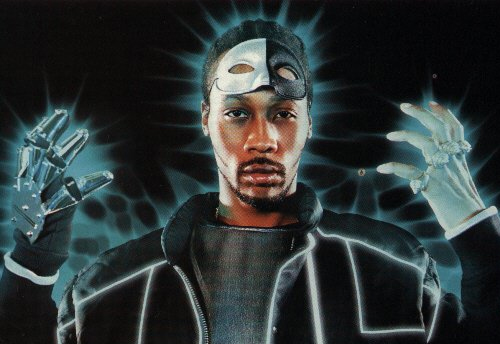 Man, the RZA is totally going to delete me from his Facebook page or whatever.
Bunny Rabbit or Eminem or Slim Shady or Marshall Mathers or Mud, 8-Mile was a decent flick; and it was another decent flick, A Hard Days Night, with John, Paul, George, and Ringo (Goddamnit, Pete Best, I'm not going to tell you again…) that inspired music producer Don Kirshner to form the Monkees, which were originally a fictional band, much like their similarly misspelled simian cohorts, The Gorillaz.
Davy Jones, taking a schvitz
In the end, names do matter.  Often, a name is the only impression a band gets to make on the world.  How many times have you come across a perplexingly named band and immediately disregarded it out of hand, simply for the inscrutability of its name?  I don't know how excited I would be to listen to the music of a band called, for instance, German Industrial duo "Armageddon Dildos," although, I hear they are generating some "buzz."
More to the point, and this may be changing, is that the stories of these band names are intertwined, just like the music that these groups have made.  Music doesn't exist in a vacuum, and musicians do not exist separately from the music that they make (try though some of them might).  Musicians identify with their music, so their music, in turn reflects their identities and what they aspire to in making music.  The name is a projection of this aspiration – a pretension that tells the world "this is what we are setting out to do."  The Beatles were exceedingly clever.  The Monkees were usually silly.  And, now, I have said as much as I care to say.