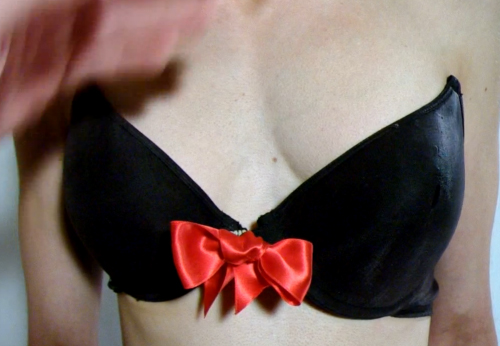 Ladies, ever been in a heavy petting situation and your partner can't seem to unhook your bra?
Fret not.  Life just got easier for you.
Thanks to Syrian Lingerie, you can now "clap-off" your bra. No more hooks. No more impatient unclasping moments.
You simply clap, and your bra literally "pops" off you.
According to the makers of this likely-to-malfunction-at-the-wrong-time product, the Clap-Off Bra "was created to introduce the type of electronic lingerie one would find in the bazaars of Syria to a more conservative Western audience."
File this under "holy shit this product is real!"
Don't believe me? Watch the video demonstration below.
Oh, and thanks to our friend Catherine at Daily Caller who pointed us out to this strangely odd but fascinating mechanism.
[vimeo clip_id="19777275″]