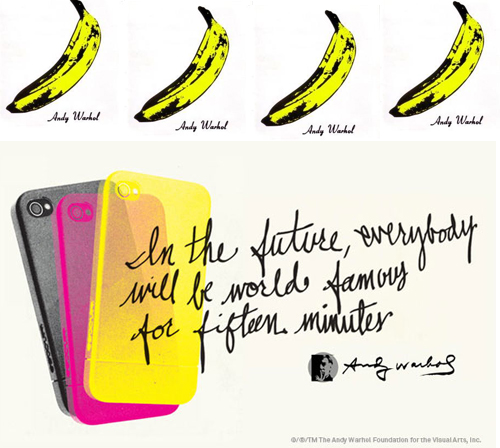 Soon you'll be able to add the works of Andy Warhol to your iPhone, iPad or MacBook with InCase's newest accessory.
Incase, a company which makes innovative cases for technology products, will launch a spring 2011 collection that will feature works of pop artist and icon Andy Warhol.
The Incase for Andy Warhol collection, which will be unveiled on April 15th, will incorporate the use of Warhol's iconic Camouflage and Banana screen prints into the design of the pop art cases.