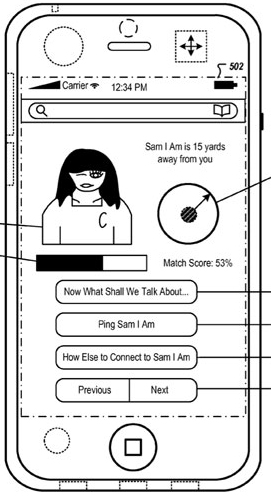 There's an app for ordering food and there's an app for cashing in checks. There's even an app for confession, so you don't have to get off your lazy sinful ass to go to church.
Now, I present to you, the next logical step in this app progression: iDating.
What is iDating? Well, those geniuses at Apple have just patented ANOTHER app which would follow in the steps of technology for social media networking. Quintessentially, Apple has joined the likes of Match.com and eHarmony to create a dating service.
Here's how it works: Similar to other dating sites, users input their demographic information and other common interests that they would like to share with other singles into the app. However, the brilliance of the app is in its spontaneity–those who subscribe to the app on their iPhones will see instantly who around them have the same interest.
And presto, you've got yourself an icebreaker! No need for a wingman. Birds and the bees can be cyberfied, after all!
The problem is, you'll have to muster up the courage to talk to a random stranger who happens to like the Black Eyed Peas as much as you do.
But hey, apps can't do everything for you.