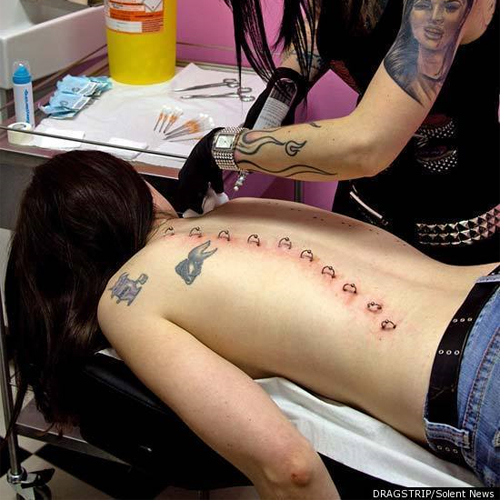 Corsets have had an interesting impact on fashion. They went from being every woman's nightmare, a stomach vacuum of sorts that sucked in at the right places while accentuating the chest; to a revealing, sexy dress backing.
Now, they're moving to a new extreme with corset piercing, a recent craze that involves piercing metal loops into the skin and threading ribbon though them, like a corset. Ouch.
As crazy as it sounds, this fad is catching on, and attracting women of all ages.
"We get a lot of different people asking to have it done – one was a 45-year-old mum who wanted it done for a tattoo convention…Others have it done because they want to look nice for a particular occasion," said one piercing artist, based in the U.K.
While this may be a  painful procedure or considered extreme,  it is a commendable way of making a fashion statement.
That is, if you're up for the pain, scaring, finding an appropriate backless outfit and potentially getting your skin snagged or ripped off by ribbon interaction. Ouch.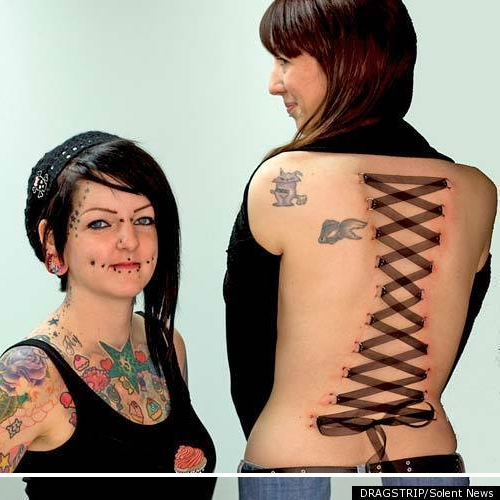 Tags:
Corset Piercing
,
Piercings