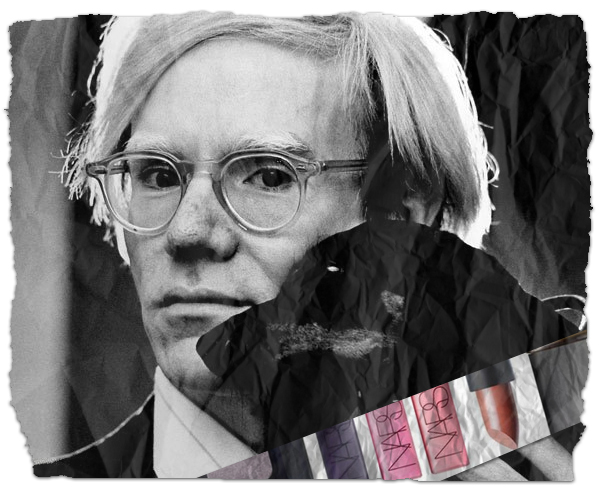 Andy Warhol photo: Jack Mitchell
[divider]
It appears as if Andy Warhol is having more than his 15 minutes of fame—more of which seems to cross over into other mediums, such as make up.
Nars Cosmetics, in partnership with The Andy Warhol Foundation, is collaborating to create a limited edition fall color cosmetics collection inspired by the pop artist.
Andy Warhol was famous for flocking and frolicking around New York with the rich and famous. Name dropping, throwing out witty quotes and dabbling in controversy here and there was done on a daily basis for him.
However, he is most memorable for his iconic colorful printmaking celebrity portraits of well-loved (and not so loved) icons, such as Marilyn Monroe, Edie Sedgwick, and Mao Zedong—all of who captured the heart and soul of pop culture in his time.
According to WWD, Nars founder François Nars  came up with the concept to create a line of make up that exudes elements of Warhol's fantasy—celebrity, color and glamour. And to enhance the experience, fans and make-up users can expect to receive the products in a novel packaging and formula. This is the brand's largest strategic collaboration ever.
That's no surprise— after all, this is Andy Warhol that we're taking about. Everything that he did was grand.
Warhol was always known for his mind-bending quotes, such as, "everybody must have a fantasy."  And if this collection is anything like Andy, which we're sure it will be, it's easy to say that this make-up collection will recreate our fantasies, and maybe more of his, too.
The line will launch in the U.S. in October, while the rest of the world waits a month longer until November.