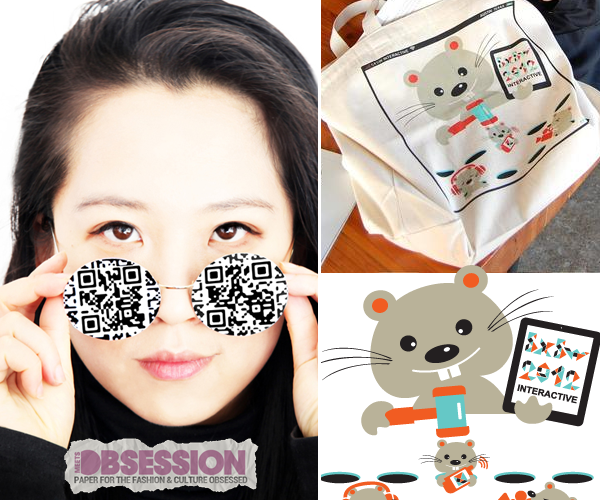 If you've been at SXSW Interactive this week, then you've probably seen fellow festival  goers accessorized with an adorable bag that features a  graphic showing a mouse doing all things interactive, like holding a tablet, listening to music, and of course, making a film.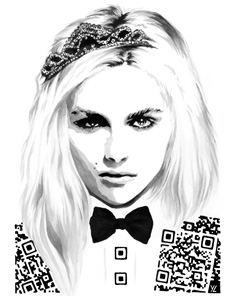 The official SXSW interactive bag, a coveted accessory at the festival, was created by  illustrator Yiying Lu, talented friend of Meets Obsession and creator of Twitter's famous "fail whale," as well as our own innovative QR code illustrations of Rick Genest, Andrej Pejic and others for our "10 Most Fascination People in Fashion" feature.
We love seeing our friends do amazing things, and Yiying is no exception.  Congrats, Yiying!
And if you're interested in checking out or purchasing Yiying's work, be sure to visit  yiyinglu.com and Walls360.com.