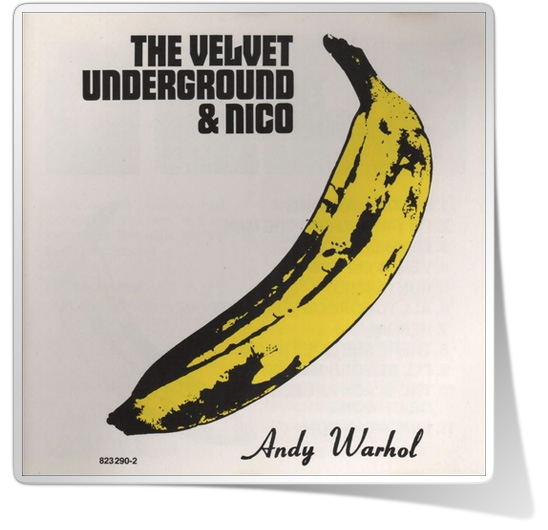 Lawsuits in the fashion and entertainment industry have become ubiquitous. Several months ago a lawsuit was filed over who owned the color red in the YSL vs. Louboutin battle, and last year David LaChapelle claimed Rihanna stole his bondage themed ideas for her "S&M" video, and today there's a new battle over a yellow banana made famous by Andy Warhol.
The Hollywood Reporter is reporting that The Velvet Underground has filed a lawsuit against The Andy Warhol Foundation for the licensing of the Warhol-created banana image made famous on the band's album, "The Velvet Underground & Nico."
Although a copyright was never registered for the banana image, band members Lou Reed and John Cale are claiming that the image has become "a symbol, truly an icon, of the Velvet Underground" and therefore the Warhol Foundation's licensing of the design—such  as Incase's iPhone covers—are "likely to cause confusion or mistake as to the association of Velvet Underground with the goods sold in commerce by such third parties."
Additionally, the band is suing for false designation of origin, unfair competition and misappropriation, claiming "The symbol has become so identified with The Velvet Underground … that members of the public, particularly those who listen to rock music, immediately recognize the banana design as the symbol of The Velvet Underground."
Warhol, who was credited as the producer of the album, was reportedly the one who came up with the idea of using a banana on the 1967 album cover.
In the case of the banana, we'll have to wait to see if there's any merit in The Velvet Underground's lawsuit, or if their filing against the Warhol Foundation is truly bananas.