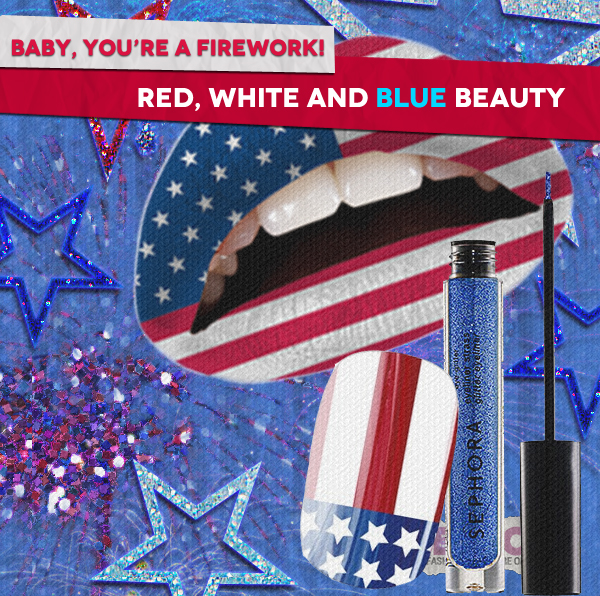 Independence Day is almost here—are you getting festive for the Fourth?
Whether you're hitting the beach, a barbeque, or just watching fireworks at home, we've got four fun ways to show off your red, white and blue spirit.
Give 'Em Some All-American Lip
Pucker up and put on an American Flag lip appliquá. These are long-lasting, vitamin enriched, and pretty simple to put on. There's even a handy, how-to video right on the website.
Get Patriotic With Your Polish
If you're a fan of DIY-ing nail art, there are a ton of great designs out there to try.
Sadly, I'm not that skilled, so I'd suggest donning some sweet July Fourth themed decals, like these nail wraps from Rock Cosmetics.
Or, even easier, assemble a trio of red, white and blue polishes—I'd recommend using Essie in Really Red, Blanc and Mezmerised.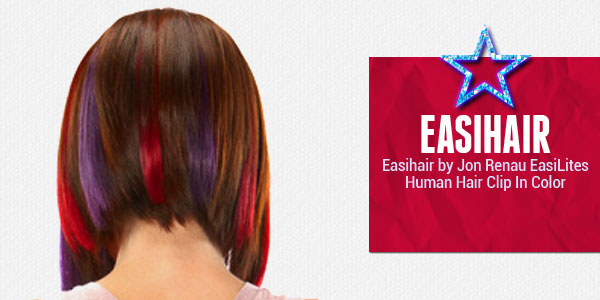 Clip In Some Color
Give your hair some all-American flare (and pops of color) with Easihair by Jon Renau clip-in hair extensions. They come in a wide array of colors, including red and blue of course, and are so simple to snap in. I love these because unlike most temporary spray-on colors, they won't damage or dry out your hair.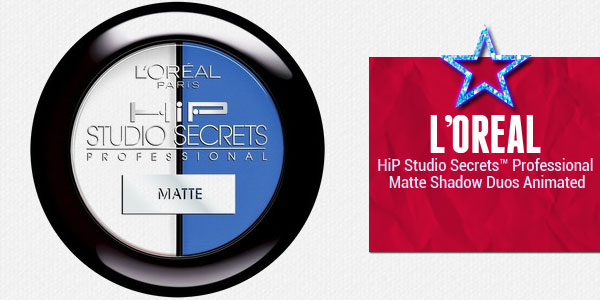 The Eyes Have It
Try out a sexy, smoky eye with a royal blue hue. I love the deep pigment of L'oreal Paris HIP Studio Secrets Professional Matte Shadow in Animated. Top it off with some of Sephora's Glitter Eyeliner in Blue as well as a dusting of white shimmer shadow. Or if you want a lighter look, keep your lids clear and coat your lashes with MAC's Blue Zoom Lash Mascara.
---

Susan is a freelance writer, born and raised in NYC and currently based in Brooklyn. She's the senior beauty editor for Meets Obsession, and also writes for online publications such as Mamasarollingstone.com, TueNight.com.
and The Huffington Post. Susan had a serious candle hoarding issue that she has no plans to address. She's currently obsessed with Marc Jacobs' new beauty line, her black Zara moto jacket, and Aaron Paul.
All author posts