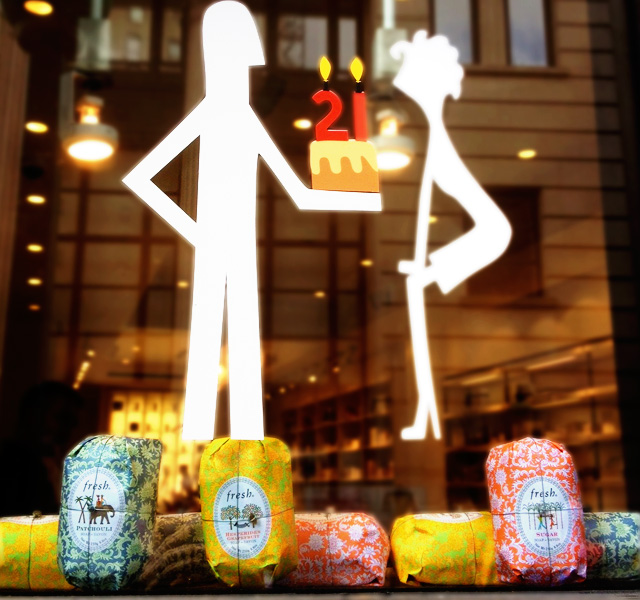 Fresh is legal, my friends. The lifestyle beauty brand just turned 21, and to celebrate, they're offering up a trio of sweetly packaged, limited-edition soaps.
Available in three familiar scents — Hesperides Grapefruit, Patchouli and Sugar — the commemorative collection is an homage to the items that kicked off the company back in 1991. "The now iconic Oval Soap was the very first product we created," says Fresh co-founders Lev Glazman and Alina Roytberg, "and still holds a special place in our hearts."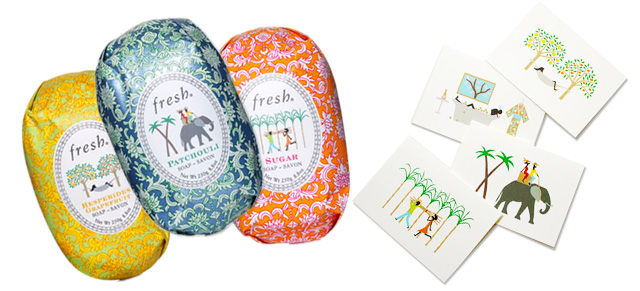 My favorite is Patchouli, mostly because of its woodsy, warm scent (which is perfect for fall), but also because of the charming elephant illustration on the wrapping.
Stationary artist R. Nichols created the drawings that adorn each soap's packaging, as well as a special set of note cards with the same sweet graphics. The images are meant to depict a snippet of each scent's history, and the card set features an additional Fresh fragrance — Sake.
So if you're a fan of this 21-year-old brand, I suggest you snap one — or all— of these special soaps up. They won't be around for long!