This Thursday marks the fourth annual Fashion's Night Out—an evening of shopping, celebration and swag galore.
What started as a New-York-focused affair in 2009 has now become an around-the-globe gala, with more than 4,500 events scheduled right here in the states.
But if you can't make it to any of the celebrations in New York City, D.C., Chicago or Boston (to name just a few), fear not.
As long as you can log on, you've got a VIP invite to one of this year's the hottest tickets — the first annual FNO Green Beauty Event.
Organized by the lovely ladies at La Bella Figura (LBF), this eco-friendly fete will feature new product previews, exclusive offers and tons of giveaways from more than 20 all-natural beauty brands, including Stark Skincare, Zoe Organics, Sprout, Olie Biologique and Kahina Giving Beauty.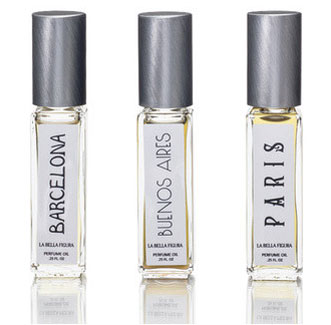 I'm especially excited for LBF to unveil the limited-edition collection of their new Travel Diaries perfumes, of which I've had the good fortune to sample. The three all-natural scents are truly fabulous. Trust me.
In addition to special goodies, most participating brands will be offering free shipping on their sites from 6pm to 11pm.
Twitter will be the venue for the evening's online gathering, co-hosted by No More Dirty Looks authors Siobhan O'Connor and Alexandra Spunt (@NoDirtyLooks). Hashtag your questions and comments with #GreenBeautyonFNO to join in on the good, clean fun.
What better way to celebrate the official start of fall fashion?
I'll be there with bells on (or, more accurately, my slippers). There's nothing I love more than talking beauty shop from the comfort of my own couch!