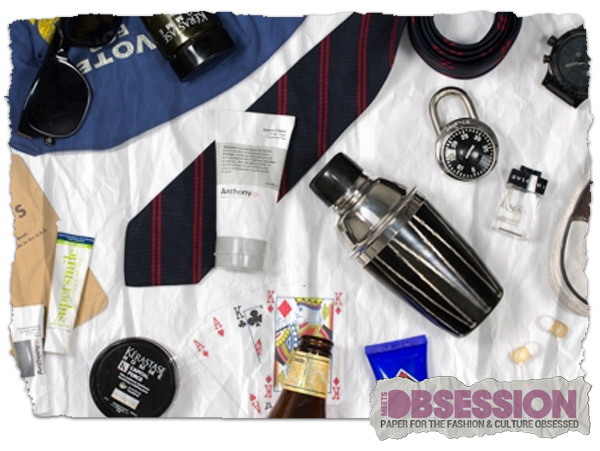 "Someone's been using my beauty products!" I yell.
Like baby bear in "Goldilocks," I've been noticing that my personal stash of beauty products look a lot less full than I can remember. Though, my culprit isn't a 5-foot-2 girl with hair of gold, but is instead a 6'2 dude with a scruffy beard.
Meet my boyfriend, otherwise known as dudilocks, who loves "borrow" my beauty products.
Thankfully, Birchbox just launched a product for men that promises to deliver a monthly sampling of men's beauty products.
Each month for only $20, that special man in your life can sample various products from the site such as Kiehl's and Keratase. If he loves a certain product, it can be purchased directly from Birchbox in full size.
Perks to the membership include free shipping with the purchase of a sample box and free advice on how to use the products within.
And for only $20, it's well worth it, especially if the end result is keeping his paws away from your beloved beauty stash. With the large variety of minis included in each box, there is sure to be something the gets his attention.
Be sure to mention that he can reward you by purchasing a women's membership, which is only $10 for their goody box. Your body (and products) will thank you.
---

Bridget is a writer, stylist, and vintage clothing dealer based in Kennett Square, Pennsylvania. Bridget enjoys spending time with her boyfriend and guinea pig, and in her spare time sells vintage at local flea markets . Bridget is currently obsessed with Zooey Deschanel's wardrobe on New Girl, Moroccan food, and microcars.
All author posts