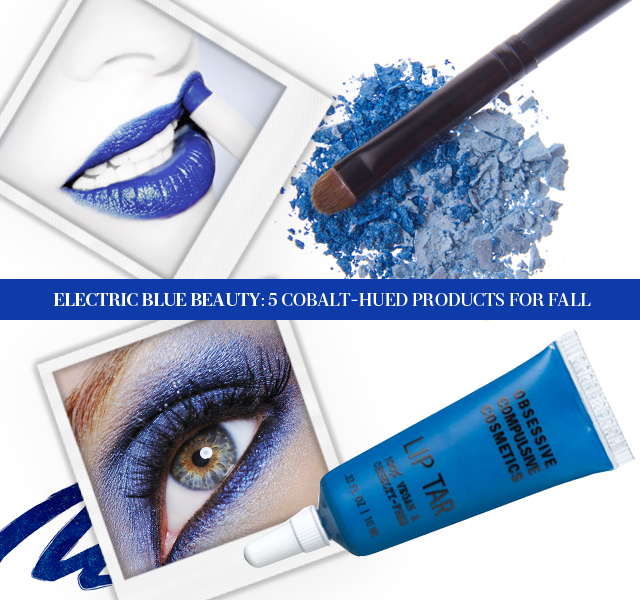 Autumn is officially upon us. The leaves are changing, the air has turned crisp and the cool colors of fall are in full effect.
Cobalt blue is one of the major players this year—in both fashion and beauty—and it's such a nice, eye-popping alternative to the season's more typical burgundy and oxblood shades. Designers such as Stella McCartney and Haider Ackermann splashed the color all over their fall 2012 runways, and accessory-wise, it's a great way to add a sweet shock of color to a conservative ensemble.  In my dreams I'll be toting this Balenciaga bag; in reality, I've opted for this reasonably priced option from ModCloth.)
In terms of beauty trends, electric blue lids are the way to go. But I've also found a couple of avant-garde extras for the brave. Can you work any of the following cobalt-hued goodies into your makeup bag?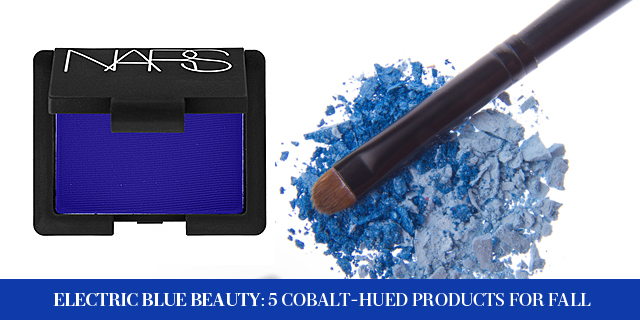 NARS Matte Eyeshadow in Outremer
This eyeshadow shade is not for the meek. But if you're looking to add a bolt of blue to your eyelids, it's a great one to try. I'd advise using a primer with such an intense shade; it will help keep the color in place and prolong the wear of the pigment.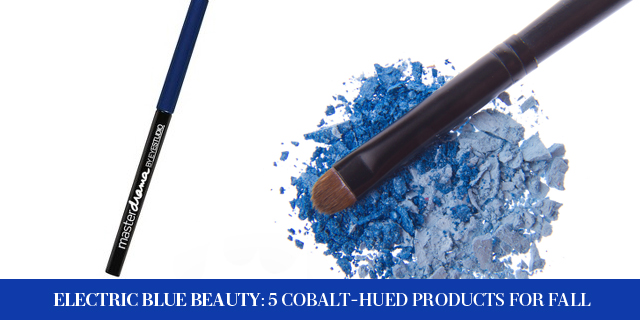 Maybelline EyeStudio Master Drama Cream Pencil Eyeliner in Sapphire Strength
Makeup artist extraordinaire Pat McGrath used this pencil to create beautiful blue lids for Anna Sui's fall show. The cream formula is great for blending and can be smudged with a TK shade dark gray shadow for a sultry blue smoky eye.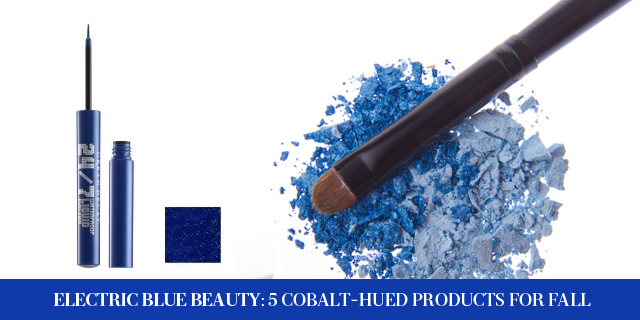 Urban Decay 24/7 Liquid Eyeliner in Radium
If you prefer liquid liner, try this bold blue. I love Urban Decay's 24/7 line, which is waterproof and truly stays put for a long, long time.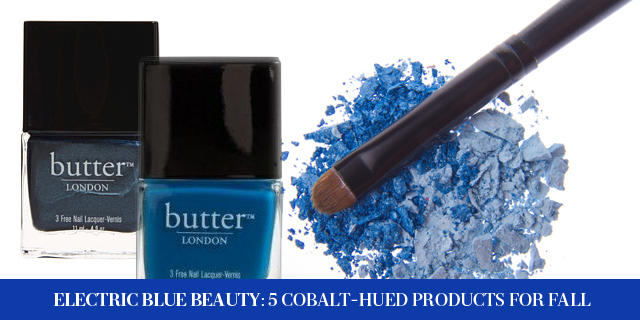 Butter London Nail Lacquer Big Smoke and Blagger
Since I'm currently obsessed with Butter London, I'm of course checking out the brand's cool aqua lacquers. For a fall-friendly metallic nail, try layering a coat of Big Smoke over a base of Blagger.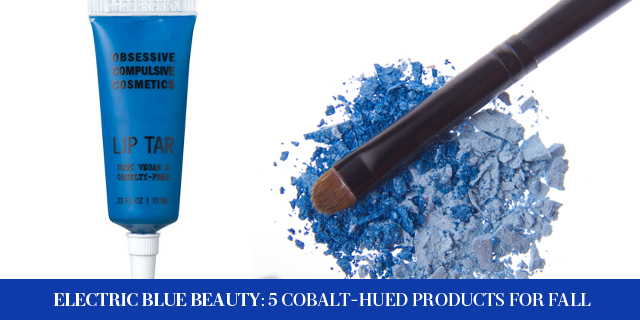 Obsessive Compulsive Cosmetics Lip Tar in RX
Sporting an electric blue lip may be a bit much, but if you're going to try it (Halloween is coming up, after all) use OCC's Lip Tar. Just a little of this thick cyan-shade goes a long way, and like the entire Lip Tar line, it dries down to a slick satin finish.
---

Susan is a freelance writer, born and raised in NYC and currently based in Brooklyn. She's the senior beauty editor for Meets Obsession, and also writes for online publications such as Mamasarollingstone.com, TueNight.com.
and The Huffington Post. Susan had a serious candle hoarding issue that she has no plans to address. She's currently obsessed with Marc Jacobs' new beauty line, her black Zara moto jacket, and Aaron Paul.
All author posts