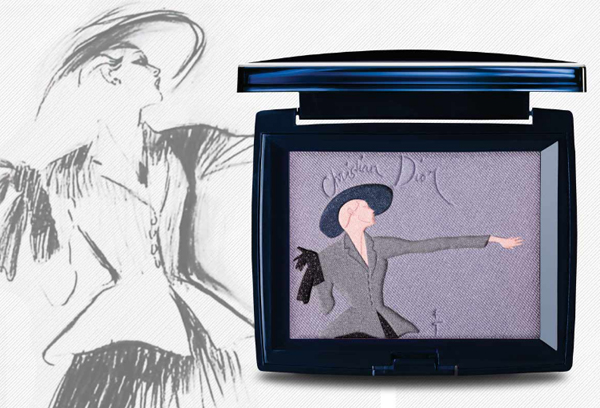 Fashion illustrator René Gruau knew how to combine art and advertising seamlessly. And the drawings he did for Christian Dior—arguably some of his most memorable work—are the kind of timeless, energetic designs that beautifully bring haute couture to life.
Which is why Dior's limited-edition Tailleur Bar palette, embossed with one of Gruau's iconic sketches for the fashion house, is such a gem.
The palette contains five very wearable colors: Dawn Grey, Whisper Grey, Blissful Pink, Storm Blue and Anthracite Black —if, that is, you choose to wear them at all.
I'm personally having trouble touching the classic design and prefer to keep the palette intact on my makeup table.
At $75, it's a bit of an investment, but up purchasing this palette is a great way to nab a piece of functional fashion history.
Info about the famous print is included in the package, and now I'm totally obsessing over all of Gruau's amazing illustrations.
And my guess is, you will be too.
Tags:
Christian Dior
,
Dior
,
René Gruau