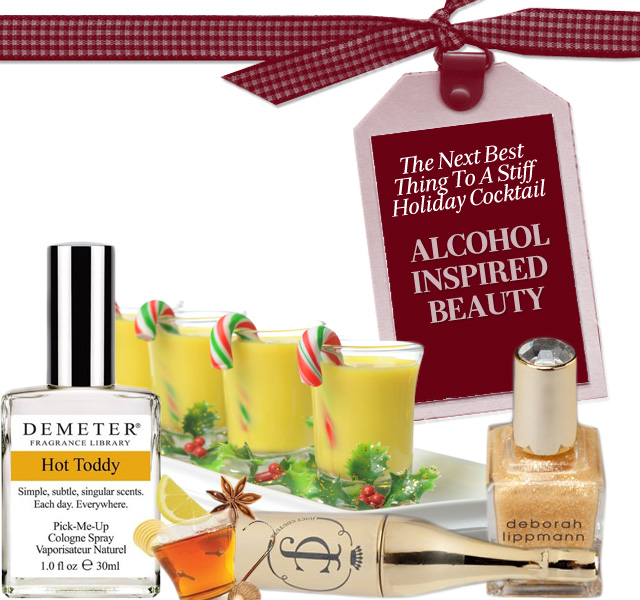 I stopped drinking a year ago (and not a moment to soon—believe me, it had to be done). Honestly, I couldn't be happier, and I'm grateful every day for my new sober life.
That being said, the holidays are a time for festive cocktail concoctions, and I'm all for indulging in the spirits of the season.
That's why I've decided to live vicariously through beauty products.
Here are five cockle-warming potions, inspired by classic winter cocktails. The best part? No hangover. [divider]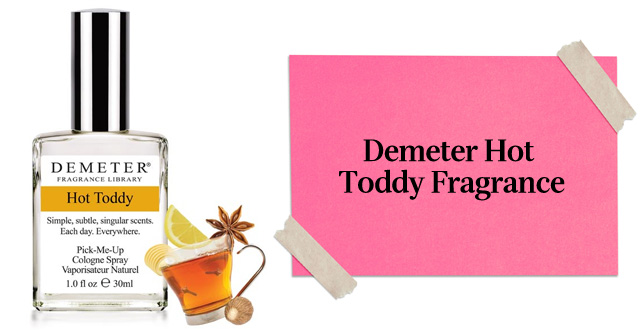 Demeter Hot Toddy Fragrance
The weather outside is frightful—warm up with this comforting, cinnamony scent. I love this spray's fragrant layers, particularly the subtle hint of clove.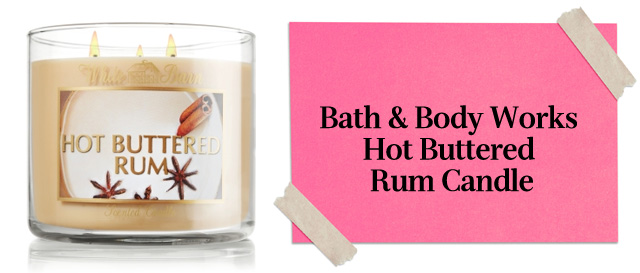 Bath & Body Works Hot Buttered Rum Candle
Burn this candle for a butterscotch scent that will fill your home with holiday flavor. But beware: much like the drink, it's strong. Lighting just one of the three wicks is enough for me.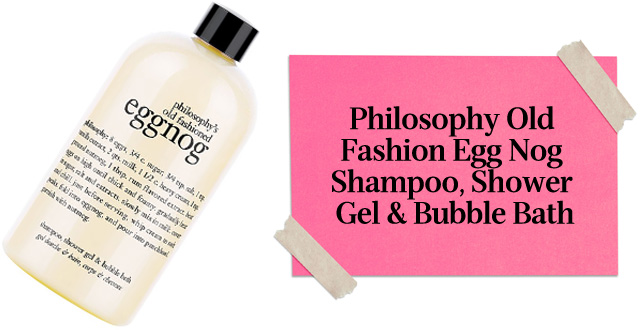 Philosophy Old Fashion Egg Nog Shampoo, Shower Gel & Bubble Bath
Egg nog is not for everyone. But if you like the creamy concoction, you'll love this this slightly spicy, nutmeg-scented gel.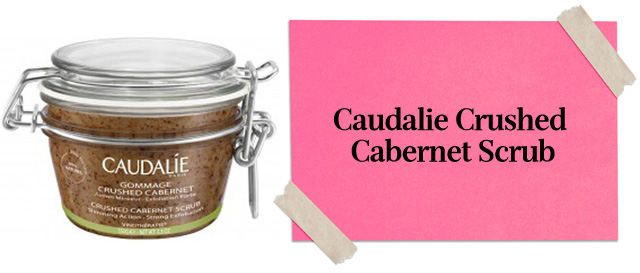 Caudalie Crushed Cabernet Scrub
A full-bodied cab is a treat any time of year, but it's particularly soothing during holiday time. This exfoliating scrub—which contains crushed grape seeds—is a great way to indulge without taking a sip.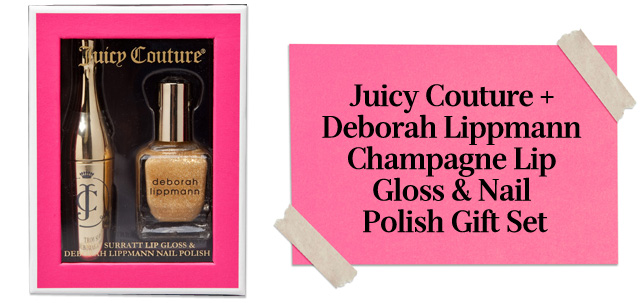 Juicy Couture + Deborah Lippmann Champagne Lip Gloss & Nail Polish Gift Set
Celebrate the season with a sparkling toast — and lips and nails to match. This spirited set contains Lippmann's shimmering gold "Here Come the Queen" polish and Juicy's "24 Karat" gloss.
---

Susan is a freelance writer, born and raised in NYC and currently based in Brooklyn. She's the senior beauty editor for Meets Obsession, and also writes for online publications such as Mamasarollingstone.com, TueNight.com.
and The Huffington Post. Susan had a serious candle hoarding issue that she has no plans to address. She's currently obsessed with Marc Jacobs' new beauty line, her black Zara moto jacket, and Aaron Paul.
All author posts