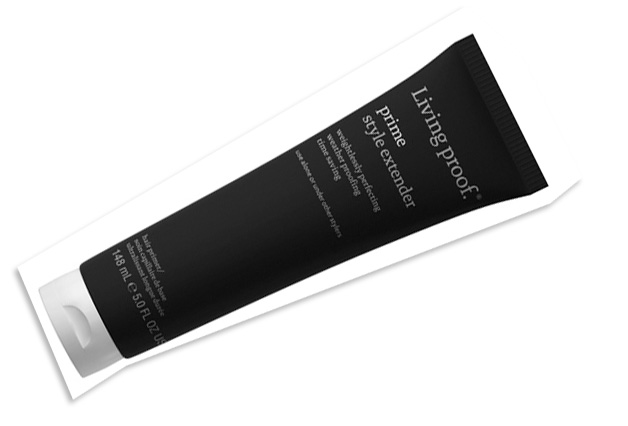 Before I discovered eye shadow primer (my favorite is Urban Decay's Primer Potion), heavily made up lids were always a touch-and-go undertaking for me.
Sometimes I'd manage to create a smoky eye that stayed put, while other times it was all smudged and smeared just moments after application. I never knew what to expect, which is why a crease-busting, keeping-it-all-in-place primer became so key for me once I learned such a thing existed.
The same can be said for my hair. Given its extremely curly and frizzy nature, at-home blowouts are always a crapshoot.
I, of course, have trusted lotions and potions that do wonders when it comes to styling, but factors such as rain, wind, humidity and the like often leave me wondering just how long my efforts will last.
So I was beyond thrilled to hear about Living Proof's new Prime Style Extender, which basically does for your hair what foundation and eye shadow primers do for your makeup. And while I was skeptical at first (as I was, I might add, the first time I applied Primer Potion to my lids), I was happy to discover that it really does work. I test drove it during a three-day trip out of town, and thanks to OFPMA — the formula's not-so-secret, dirt and oil repelling ingredient — as well as cuticle-smoothing emollients, touchups were minimal each morning.
The best part is that Living Proof's cream is super lightweight and can work with your regular tress tamers to extend the life of your style. So you can still use your standard arsenal of styling products in addition, and there's no feeling of coating or heavy buildup. On day three of my trial, I needed just a spritz of dry shampoo and was ready to head out the door, my smooth-looking hairstyle intact.
So if you spend serious time styling, I suggest you give this hair helper a try. While you're at it, pick up a tube of Primer Potion, too. Your dolled up locks and lids will thank you.
---

Susan is a freelance writer, born and raised in NYC and currently based in Brooklyn. She's the senior beauty editor for Meets Obsession, and also writes for online publications such as Mamasarollingstone.com, TueNight.com.
and The Huffington Post. Susan had a serious candle hoarding issue that she has no plans to address. She's currently obsessed with Marc Jacobs' new beauty line, her black Zara moto jacket, and Aaron Paul.
All author posts