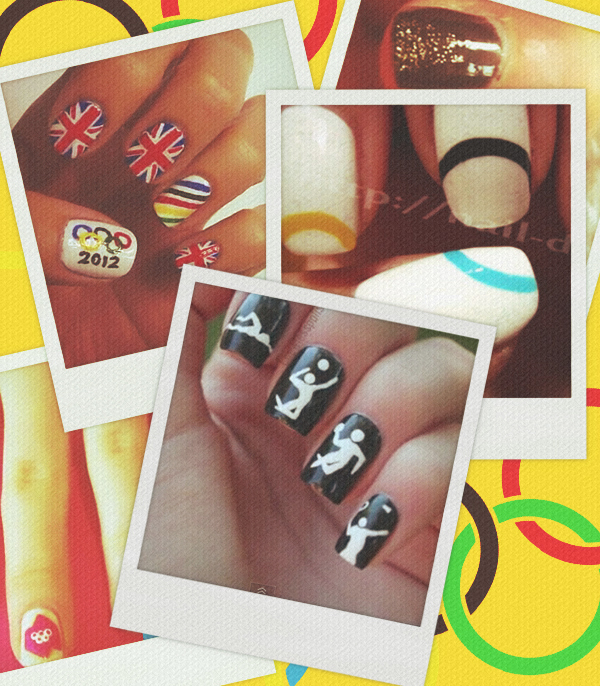 Like most Americans, I will spend my evening in front of the television watching the 2012 "Isles of Wonder" Olympic opening ceremony.
Tonight's opening promises to trump all other ceremonies, with a spectacle of farmyard animals, carnival performers, an 86-song set list that includes the Sex Pistols, the Who, Muse, Radiohead, Coldplay, David Bowie, Queen, and Duran Duran, a Beatles float, athletes from 204 teams, Shakespeare and a performance by Paul McCartney.
Not surprisingly, the entire opening ceremony clocks in at 270 minutes (4 hours), starting at 7:30 p.m. EST and running until 11:30 p.m.
And since 4 hours is a bit longer than a Batman movie (just a bit), why not kill two birds with one stone and get your Olympic nail art mojo on.
Because we're freakin awesome (and we've got time), we put together our favorite Olympic-themed nail art tutorials.
And really, what better way to show your support for the Olympics than a semi-permanent testament to your team patriotism.
Let the games begin!
[divider]
2012 Olympics Nail Art
[divider]

[divider]
Olympics Nail Tutorial
[divider]

[divider]
American Flag Nail Art
[divider]

[divider]
Olympic Torch Inspired Nail Art
[divider]

[divider]
USA Red White & Blue
[divider]

[divider]
Olympic Nail Art
[divider]

[divider]
Olympic Silhouettes/logos nail art
[divider]

[divider]
Olympics Nail Tutorial
[divider]