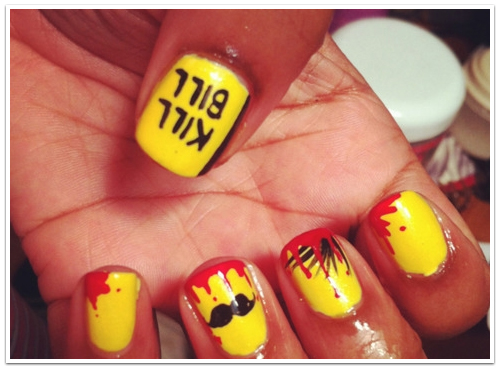 "Kill Bill" Nails photo via
Since the popularity of Wah nails and the invention of Sally Hansen Nail Strips, nail art has been sweeping the beauty and fashion industry.  Today, it's not uncommon to see trend reports on what nail polish styles were seen on the runways after the season's fashion presentations.  Ombré  nails, anyone?
We at Meets Obsession are the latest members of the nail craze bandwagon, and often, you'll find us cruising for inspiring nail art photos on popular social sharing websites like tumblr and pintertest.
And since we're always finding new and interesting things to share with our readers, we were excited when we found these photos of nail art inspired by film and tv.
Below, you'll find incredible nail work inspired by such films and television shows like  "Star Wars," "Kill Bill," "Charlie Brown" and others.
Also, if you want to see other nail art that we're totally crushing on, check out our pinterest board.
Enjoy!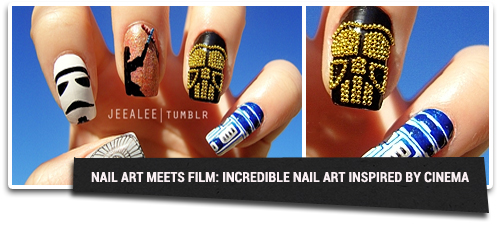 "Star Wars" nails via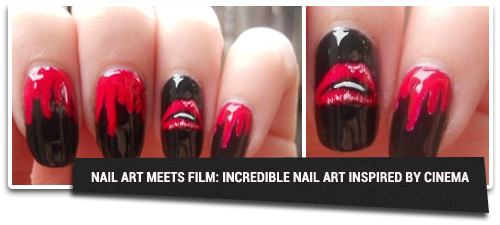 "Rocky Horror Picture Show"  nails via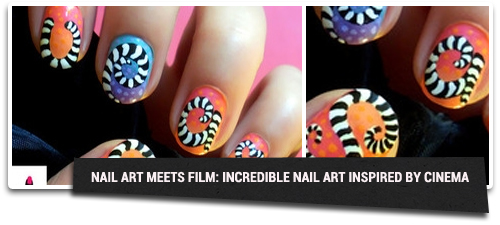 "Beetlejuice" nails via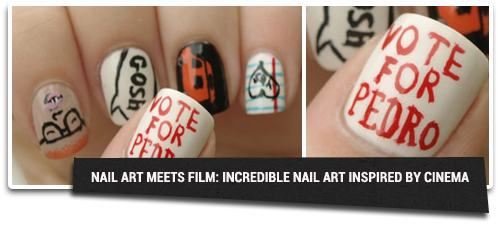 "Napoleon Dynamite" nails via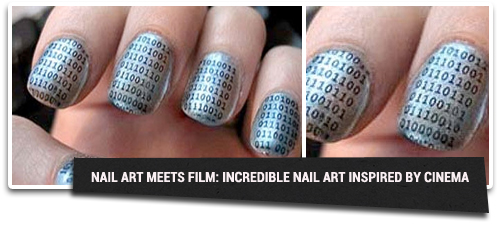 "Matrix" nails via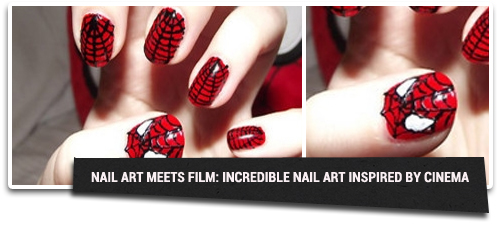 "Spider-man" nails via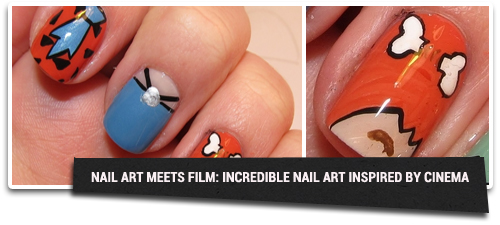 "The Flintstones" nails via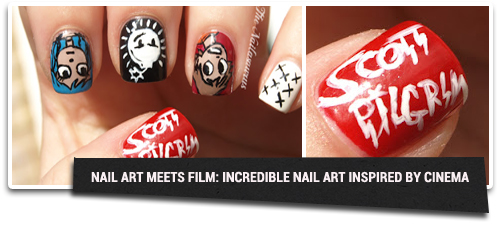 "Scott Pilgrim" nails via
"Wonder Woman" nails via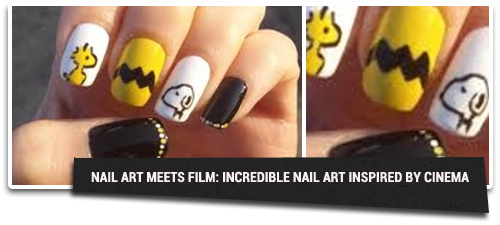 "Charlie Brown" nails via
"Fight Club" nails via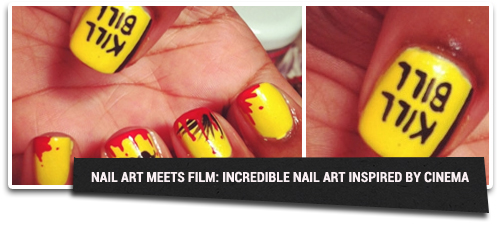 "Kill Bill" nails  via