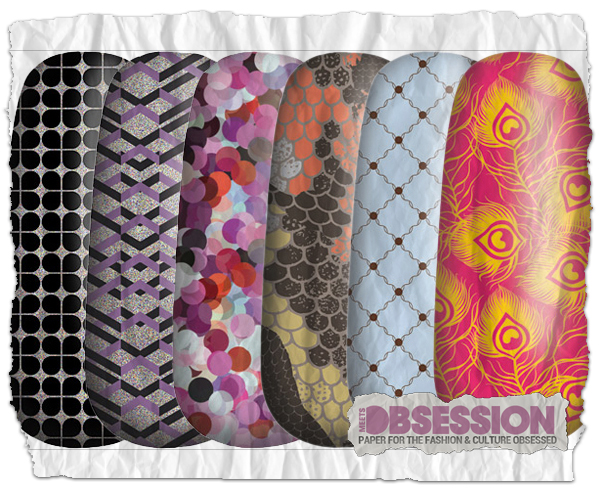 With our smartphone-loving society, one might think a nail app will tell you the hottest polish colors of the season or how to give yourself the perfect manicure.
However, in the case of OPI, a nail app is their latest line of nail strips.
Sally Hansen's nail strips were the top selling product for the brand in 2011, and the fact that OPI is finally jumping on the nail craze bandwagon is a savvy business move.
In addition to OPI, the UK- based beauty brand Models Own is also releasing their own line of nail strips, which ultimately is a great thing for those of us that  like to take our nail art to the next level.
Can you imagine how many design options will be available over the next several months?
OPI's nail apps come in both cream and gloss finishes with fun patterns such as snakeskin, pink and yellow peacock, and zebra.
The strips will sell for $12 a set and will be available where OPI products are sold.
---

Bridget is a writer, stylist, and vintage clothing dealer based in Kennett Square, Pennsylvania. Bridget enjoys spending time with her boyfriend and guinea pig, and in her spare time sells vintage at local flea markets . Bridget is currently obsessed with Zooey Deschanel's wardrobe on New Girl, Moroccan food, and microcars.
All author posts