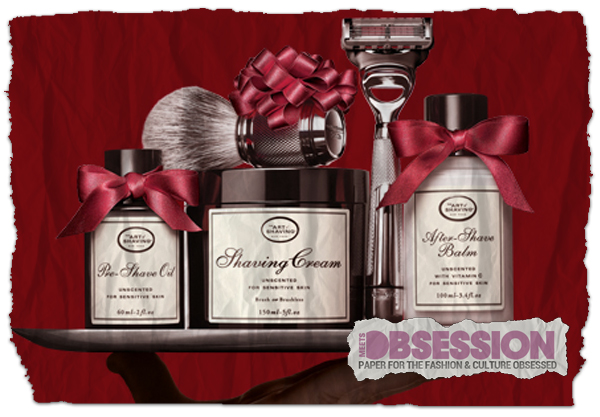 Father's day is fast approaching—are you stumped about what to get dad?
I found a great gift idea in The Art of Shaving, the best-selling men's care line that also offers shaves and cuts courtesy of expert barbers.
My husband raves about their signature Royal Shave, a $55 spa experience complete with an against-the-grain shave with a straight razor.
Pop will be pampered with hot towels, essential oils and rich cream lather, as well as an after-shave mask, toner and balm. What better way to say "I love you" than to give the gift of groom?
Chances are, there's an Art of Shaving near you, so check out their website for locations.
They also have plenty of great gifts online, including this kit that contains everything dad needs to shave himself royally at home.
Or, if you really want to get swanky, try treating him to an engraved, handcrafted razor that comes with an oh-so-elegant (yet totally manly) shaving stand.
It's certainly a thoughtful gift that goes beyond the traditional tie.
Besides, it's not often that a guy gets to indulge in such a luxe experience. But be warned: If the father in your life is anything like my husband, he just might get hooked on the art of the Royal Shave.
Tags:
Father's Day
,
Father's Day Gifts