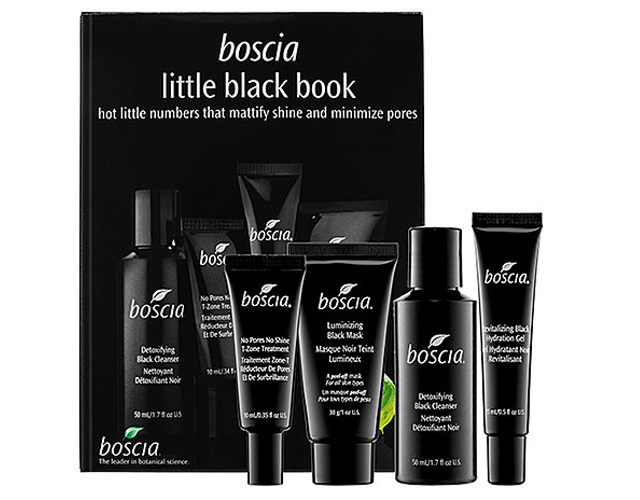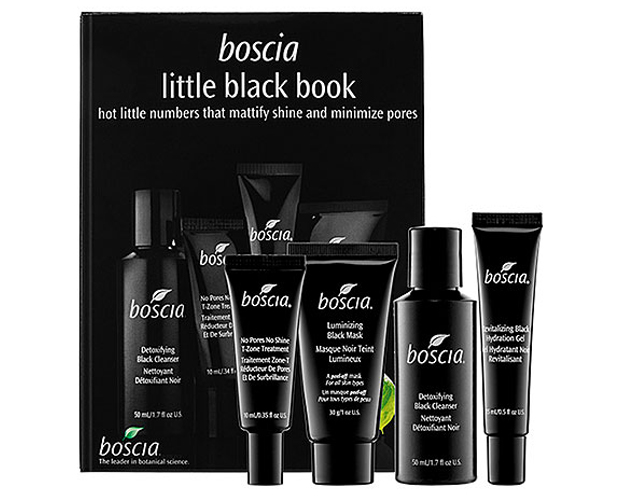 While Hurricane Sandy wreaked havoc on my beloved city (please donate or volunteer if you are able—we need all the help we can get right now), my beauty hoarding finally came in handy.
First, an admission: Despite the fact that I enthusiastically suggested raiding the kitchen for DIY beauty treatments, I was not able to personally practice what I preached. With the exception of the essentials that I stocked up on specifically for the storm, my own kitchen cabinet was embarrassingly bare (I think I stopped cooking the moment I was introduced to Seamless Web).
Thankfully, the one thing I'm never low on is beauty swag, and I remembered a skin care kit that I could play with—one that was recently given to me by someone who knows just how much I love Boscia. (They make the best pore strips, hands down.)
Boscia's Little Black Book is a terrific collection of mattifying and pore-minimizing products (sans the pore strips, my only complaint) from the brand's Black Collection.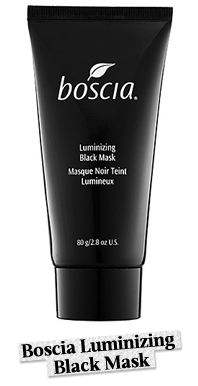 The Luminizing Black Mask is the MVP of the kit, in my opinion—it's the best peel-off mask I've ever tried.
But the Detoxifying Black Cleanser is also amazing, especially because it warms on contact. In addition to opening up pores and effectively de-clogging them, the heat makes washing your face a really comforting activity (which was a welcome sensation for me as Sandy's menacing winds howled outside my window).
The travel-sized tubes are small, but a little goes a long way with all of these products (especially the T-Zone Treatment and Hydration Gel). This cute little kit is a great way to give Boscia's Black Collection a try.
My guess is that you won't be disappointed.
---

Susan is a freelance writer, born and raised in NYC and currently based in Brooklyn. She's the senior beauty editor for Meets Obsession, and also writes for online publications such as Mamasarollingstone.com, TueNight.com.
and The Huffington Post. Susan had a serious candle hoarding issue that she has no plans to address. She's currently obsessed with Marc Jacobs' new beauty line, her black Zara moto jacket, and Aaron Paul.
All author posts