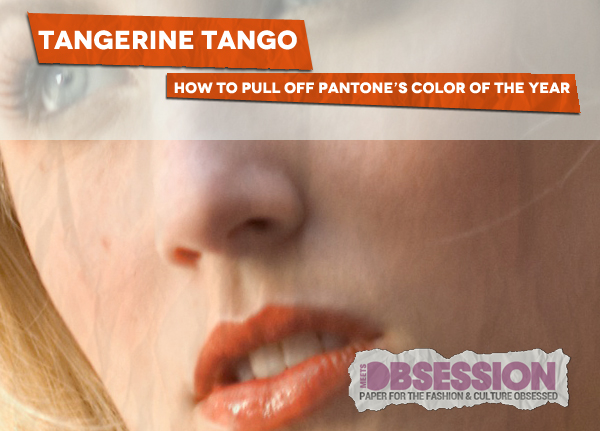 Photo courtesy of Pat Chan
Do you like makeup and fashion? Have you looked at a magazine lately? Do you breathe air? If so, you have probably noticed a pretty prevalent color trend: Orange.
The fine folks at Pantone, the world's authority on color, had a little something to do with it. Once yearly, they proclaim a "Color of the Year," thus inspiring trends in fashion, makeup—even those little tchotchkes you buy at Target.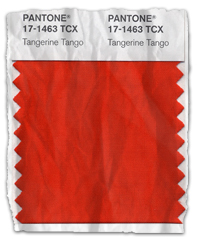 Tangerine Tango, this year's color dubbed by Pantone, is a sexy lil' mama of a color that's so bright and fierce, you'd think its shade would limit it's wearability. But as a professional makeup artist by trade, I am here to tell you that anyone in the world, from wall-paint white ladies to Wesley Snipes, can wear it. And wear it well, with the right guidance from yours truly.
In partnership with Sephora, Pantone has made your options on how to wear orange seemingly endless. But be careful, or you could end up looking like Snooki and Garfield's love child.
The key is to pick one area of the face to focus on. One option I'm loving right now is a bold orange lip with a minimal makeup on the rest of the face. I like MAC lipstick in Vegas Volt paired with a hint of MAC blush in Modern Mandarin.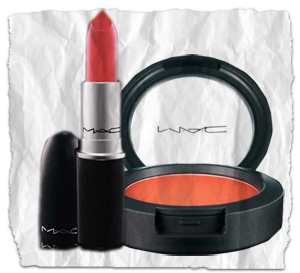 Wanna hit 'em with a bold eye? Go for it, but remember to keep the color soft on the smackers. For maximum pigment effect, always use a coordinating eyeshadow base, such as Maybelline's Color Tattoo Cream Shadow in Fierce and Tangy. This will enhance the color and prevent creasing. Apply the base to your lid with your finger, then gently press the shadow (try Make Up Forever's Matte Eye Shadow in Orange) on top with a flat brush. Follow with a nude lip, such as Buxom's Big & Healthy Lipstick in Nantucket, and a light dusting of bronzer on the cheeks.
If this sounds like too much color for your taste, you can opt to go soft and sheer—and orgasm at the same time. (FYI: Orgasm is a best-selling shade from NARS, so get your head out of the gutter.) The sweet peach hue is universally flattering and comes in several fantastic forms: blush, illuminator, lip gloss and my personal favorite, The Multiple—a genius stick that can be used anywhere on your face.
Just don't wear them all at once—in this case, there is such a thing as too much orgasm.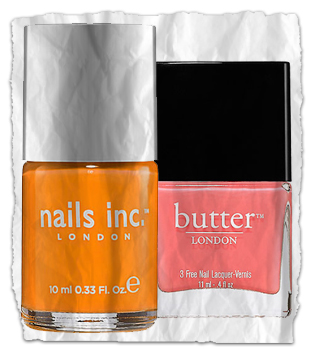 And finally, make sure to let your nails in on the orange action. As I write this, I am sporting Nails, Inc. London's polish in Westbourne Grove. Butter's heavily pigmented nail lacquer in Trout Pout is also an excellent option.
If you're still not feeling the Tangerine Tango vibe for your own makeup, but like the color, check out the entire Pantone collection at Sephora. It includes all sorts of goodies, such as bright orange brushes, a super cute cosmetics bag and an awesome eyelash curler.
Give it a try–it's the official color of 2012, after all.
And remember, it's makeup, not a tattoo, so play with it. Have fun and enjoy being a girl in a world where orange is the new black.