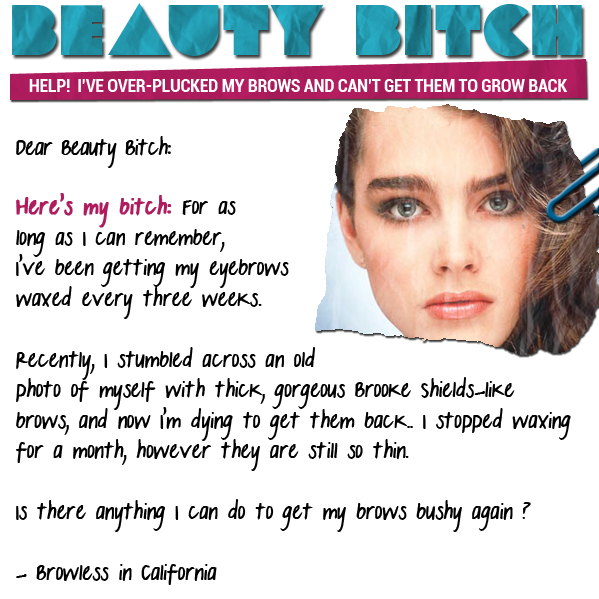 Dear Browless:
You poor thing! Having thin brows is akin to a dog with no tail.
How are people to know what your mood is? Not to mention that you're never going to be able pulling off The Rock's signature "Oh really, bitch?" raised brow to let others know how annoyed you are.
This is a dire emergency!
Do I have a sweet secret tip for you!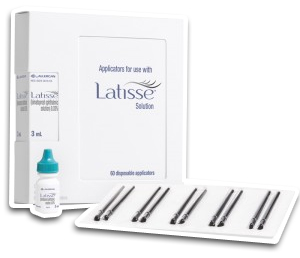 According to Leigh Ann Pansch, a Certified Nurse Practitioner at the Cincinnati Dermatology Center, the topical treatment Latisse can work wonders on super sparse brows.
Prescribed by doctors to grow eyelashes, it's important to note that Latisse is not FDA approved for eyebrow use.

However, Pansch says she has used it for this purpose on several of her clients with great success.  And rumor has it that a new version of Latisse, formulated specifically to boost brows, may currently be in the works.
So I suggest talking to a dermatologist about this option.
There are also plenty of serums on the market that promise to strengthen your brows, like Librow and Professional Brow & Lash Growth Accelerator Treatment Gel by Ardell, all which have positive rating from users.
And until your brows actually do grow back, try using a brow pencil to give the illusion of volume. I like the Anastasia Beverly Hills 5-Element Brow Kit because it comes with brow stencils and powder, which are perfect for starting a new shape.
Good luck, and here's to your new brows!
[divider]