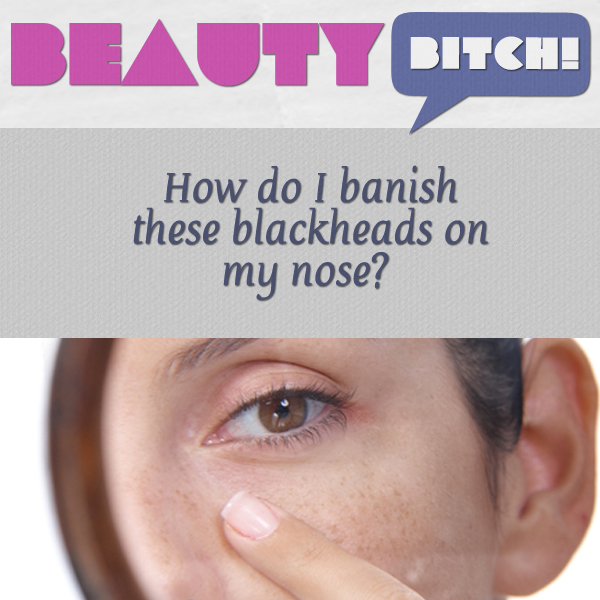 [box_light]
My beauty bitch is blackheads—I have them all over my nose!
I've been getting them since the 8th grade and I'm sick of it.
Help!
– KC

[/box_light]
Dear KC:
The bad news: if you're prone to blackheads, there's no real way of getting rid of them once and for all. But the good news is that if you follow some simple, pore-clearing steps on a regular basis, you can prevent those icky spots from rearing their ugly (black) heads.
Blackheads occur when pores become clogged with oil and are exposed to air, causing the spot to oxidize and appear black.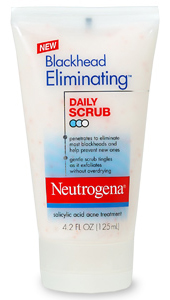 If your skin is extra oily, you'll probably be more prone, which is why cleansing twice a day with a blackhead busting formula, such as Neutrogena's Blackhead Eliminating Daily Scrub, is key.
You'll also want to use a toner after you cleanse. Witch hazel is known for it's awesome extracting powers and is a nice, natural way to keep pores clear. Look for an alcohol-free formula, such as Thayers Alcohol-Free Lavender Witch Hazel with Organic Aloe Vera.
Keeping your face moisturized is also very important. It may seem counterintuitive to add something slick to already-oily skin, but trust me—it's not. Happy skin is hydrated skin and if it's too dry, your face will end up working overtime to produce even more oil. So keep it nourished with an oil-free moisturizer, such as this one from Kate Somerville.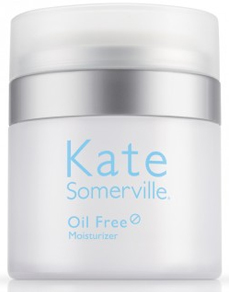 And don't forget to exfoliate. A good facial scrub will clear away dirty, dead skin cells and go a long way toward keeping your skin clear. St. Ives Naturally Clear Blemish & Blackhead Control Apricot Scrub is an awesome option and should be used three times a week.
Besides taking preventative measures, there are also products you can use to extract already existing blackheads from your skin. Pore strips are a very popular option, and I'm obsessed with Boscia's. They contain charcoal, which literally lifts impurities from the skin—it's gross but you can totally see the oxidized sebum that's pulled from your pores.
You can also buy a blackhead removing tool at the drugstore, but I'd caution against using one without first getting instruction from an expert. A skincare professional will be able to give you a blackhead-extracting facial, as well as access your skin and provide you with personalized suggestions for battling blocked pores.
I hope this advice helps, KC. Blackheads may be a part of life for you, but you don't have to let them get the upper hand. If you stay a few steps ahead of your skin's oil production, you'll be able to free your face (and most notably, your nose) from these dark dots.
---

Susan is a freelance writer, born and raised in NYC and currently based in Brooklyn. She's the senior beauty editor for Meets Obsession, and also writes for online publications such as Mamasarollingstone.com, TueNight.com.
and The Huffington Post. Susan had a serious candle hoarding issue that she has no plans to address. She's currently obsessed with Marc Jacobs' new beauty line, her black Zara moto jacket, and Aaron Paul.
All author posts