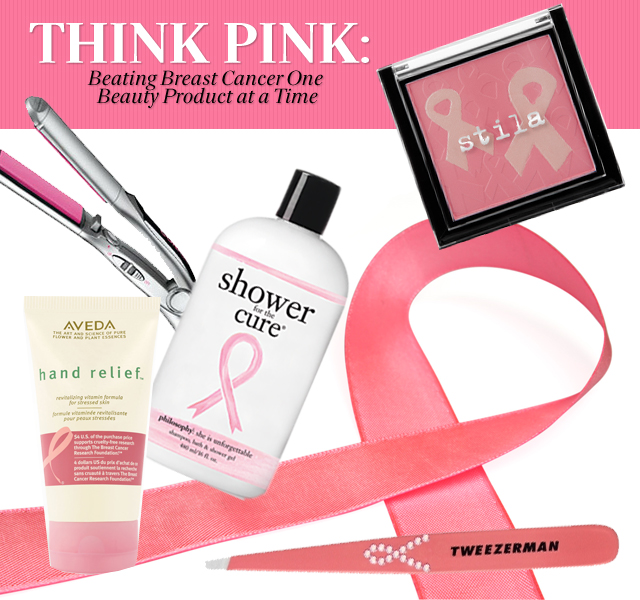 October is Breast Cancer Awareness Month, which means tons of terrific ways to contribute to the fight — and get glam at the same time. This year, we're loving these eight beauty bets, all of which benefit BCA charities. Guilt-free splurges, for sure! [divider]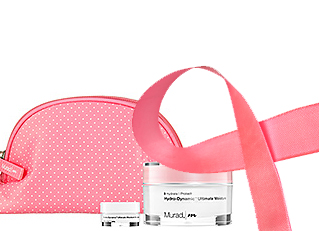 Murad Hydrate For Hope Duo
This limited edition set contains two of Murad's Hydro-Dynamic Ultimate Moisture creams — one for face and one for eyes — packaged in a pretty pink case. 10 percent of proceeds from the sale of each set will go to City of Hope, a leading research, treatment and education center for cancer and other life-threatening illnesses. [divider]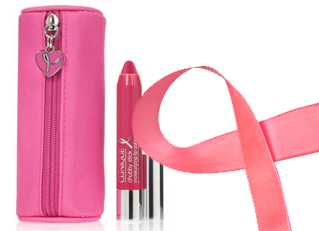 Clinique BCA Limited Edition Chubby Stick Moisturizing Lip Colour Balm
Perfect your pout and battle breast cancer in one full swoop. Clinique's limited edition chubby stick comes with a darling pink case, complete with a charm in the shape of the BCA ribbon. Three dollars from each purchase will be donated to The Breast Cancer Research Foundation. [divider]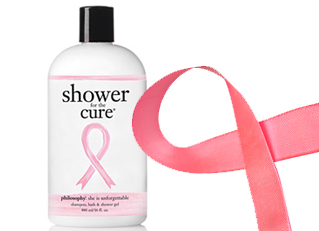 Philosophy Shower for the Cure Shower Gel
This multitasking cleanser is an all-in-one shampoo, shower gel and bubble bath. We love the tangy, tangerine scent, which is great for early morning pick-me-ups. 100% of the proceeds (woo hoo!) will go to The Women's Cancer Research Fund. [divider]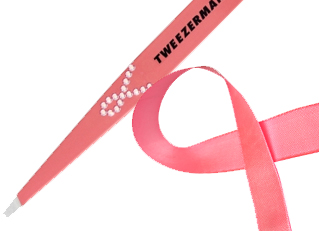 Tweezerman Precision in Pink BCA Slant Tweezers
Think pink while plucking with these special slant tweezers. Adorned with Swarvorski studs in the shape of the BCA ribbon, there's no mistaking what this beauty tool stands for. A portion of the proceeds will be donated to various BCA organizations. [divider]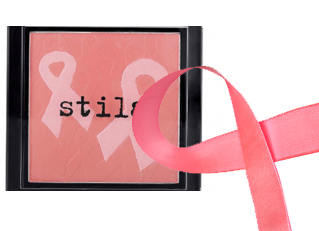 Stila Positively Pink Palette for Breast Cancer Awareness
Give yourself a pretty pink flush for fall with this multi-colored palette embossed with the BCA ribbon. One dollar from each purchase will be donated to The Breast Cancer Research Foundation. [divider]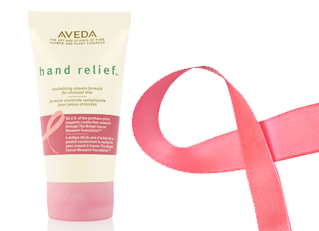 Aveda Hand Relief Cream
A must-have for your purse, this skin-soothing hand cream is packed with hydrating plant emollients, exfoliating fruit acids and vitamin-rich antioxidants. Aveda will donate four dollars from each purchase to The Breast Cancer Research Foundation. [divider]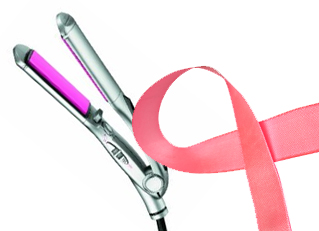 Conair Power of Pink Ceramic Ultra Slim Straightener
Make sure your mane is soft and sleek with this ceramic-plated straightener. But you don't even have to purchase it to contribute to the fight (though you should!). Conair will donate $100,000 to The Breast Cancer Research Foundation, regardless of product purchase. Check out the brand's Power of Pink Collection for more BCA-minded hair tools. [divider]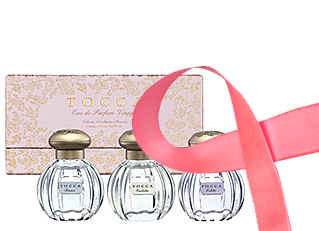 Tocca Eau de Parfum Viaggio Set
Splurging on this set of sweet mini perfumes is a great way to help battle breast cancer. The kit contains three Tocca scents — Colette (my favorite!), Giulietta and Bianca — and 50% of the proceeds will benefit Bright Pink, a cancer-fighting organization that focuses on early detection.
---

Susan is a freelance writer, born and raised in NYC and currently based in Brooklyn. She's the senior beauty editor for Meets Obsession, and also writes for online publications such as Mamasarollingstone.com, TueNight.com.
and The Huffington Post. Susan had a serious candle hoarding issue that she has no plans to address. She's currently obsessed with Marc Jacobs' new beauty line, her black Zara moto jacket, and Aaron Paul.
All author posts