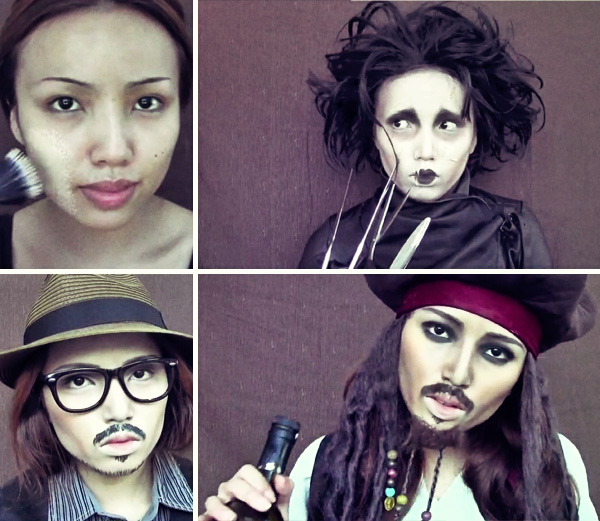 Occasionally, if you look hard enough, you'll luck out and find a hidden treasure among the sea of YouTube tutorials and cat videos.
Such is the case with makeup artist Promise Phan's latest video in which she transforms herself into characters played by Johnny Depp.
Armed with only a makeup brush, the talented Phan successfully transforms herself into convincing versions of Willy Wonka, Captain Jack Sparrow and Edward Scissorhands.
Watch below to see Phan's dramatic transformation in an amazing 3-minute video.