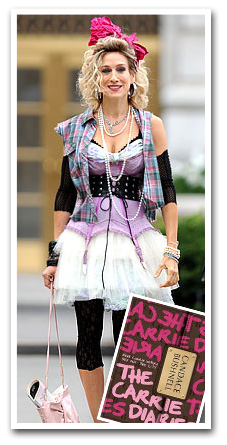 It's official. After months of speculating a series—or god forbid, a new movie—a Sex and the City prequel has been picked up by the CW network.
The Hollywood Reporter is reporting that the teen-centric network has ordered pilot episodes of Carrie Diaries, a show which will be based on the book of the same name by author Candance Bushnell.
The show will follow a young Carrie Bradshaw as a high school senior in Manhattan during the 80s as she maneuvers through friendships and love.
Bradshaw's "Mr. Big" will be replaced with a new age-appropriate love interest named Sebastian Kydd, and her archnemesis in the series will be a popular girl named Donna LaDonna.
No word yet on who will be cast as the young aspiring Bradshaw, or when the show will premiere.