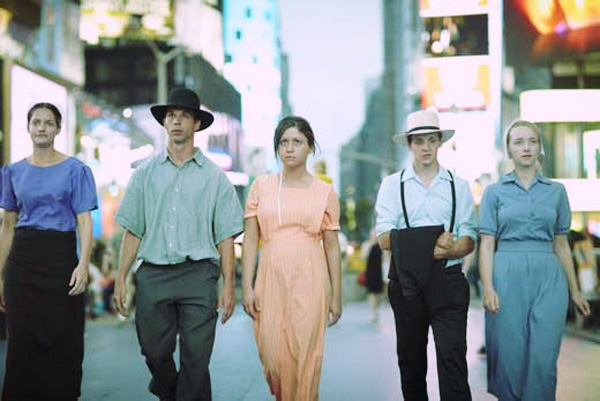 TLC launches new reality show "Breaking Amish" about young Amish leaving their sheltered communities to get shunned by their families and shed their bonnets in the big bad city.
It's like "Breaking Bad", except instead of making perfect meth, they make asses of themselves as they get confused by simple technology, like elevators.
They're not scared of cartel drug lords, they're scared of airplanes.
And don't buy a gun, they buy lingerie and Ed Hardy accoutrement.
But the question is, will they stay in NYC or go back to their long skirts and braids? If you live in the New York metropolitan area and you see some Amish floating around with camera crews, please give them a lamp, an iPod, caffeine, alcohol and sex.
In similar news, TLC is also launching another reality show "Abby and Britney" about a teenager with 2 heads, oh I'm sorry, I mean a show about conjoined twins. TLC, were looking to give us the weirdest summer programming of our lives? Cause you nailed it.
---

Caroline Cullen is currently obsessed with Dirty Shirleys, Pauly D's pecks, and Gordon Ramsay's Kitchen Nightmares on BBC.
All author posts