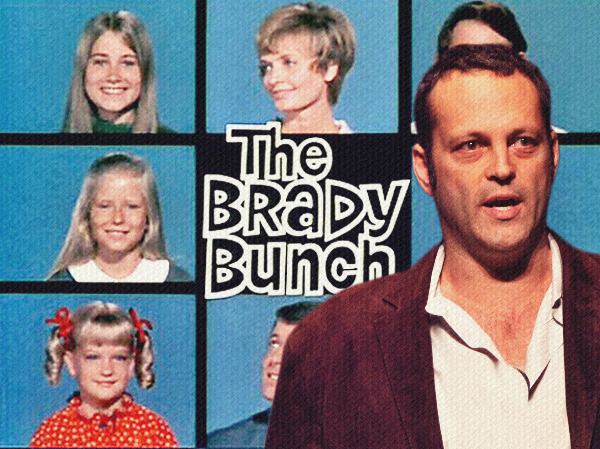 In bad decision news, Deadline reports that Vince Vaughn will co-develop and executive produce a multi-camera spinoff of "The Brady Bunch."
Even better, its focus isn't on a popular character, but random Bobby.
We assume that the basic premise goes something like this:
Here's the story, of a damaged lady
Who was bringing up some kids on her own
All of them needed …a dad replacement
But she was all alone
Till the one day when she met divorced Bobby Brady (really can't keep a marriage together in this family)
Who was bringing up kids stung from his breakup
Bobby proposed and the lady said "Meh ok, I wish it was Greg."
Then they had another kid by accident.
The Brady Bunch. The Brady Bunch. That's the wayyyy they became divorced Bobby's Brady Bunch.
Can't wait to tune in!
---

Caroline Cullen is currently obsessed with Dirty Shirleys, Pauly D's pecks, and Gordon Ramsay's Kitchen Nightmares on BBC.
All author posts