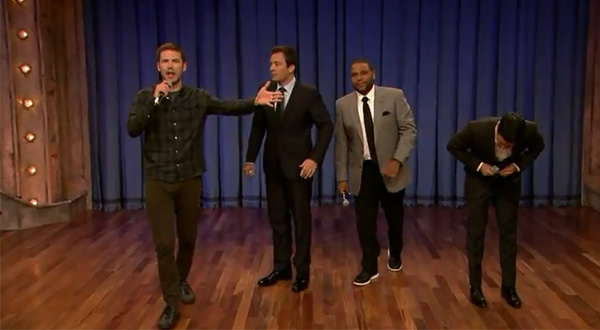 These days, finding a TV Show with a song you can sing-a-long to is a trying task.
Breaking Bad's song is, well, a couple low ominous tones. Homeland has some scattered political quotes.
And although those shows are about POWs and meth, it still leaves us wondering why our TVs won't tell us what we want to hear.
Thank god Jimmy Fallon and the cast of Guys With Kids bring us back to the golden days with a montage of the best TV Theme Songs that told us "I'll be there for you" and "you're a pal and a confidant"  'cause sometimes, when you wanna tell the story all about how your life got flipped, turned upside down, you just want to go where everybody knows your name.
---

Caroline Cullen is currently obsessed with Dirty Shirleys, Pauly D's pecks, and Gordon Ramsay's Kitchen Nightmares on BBC.
All author posts