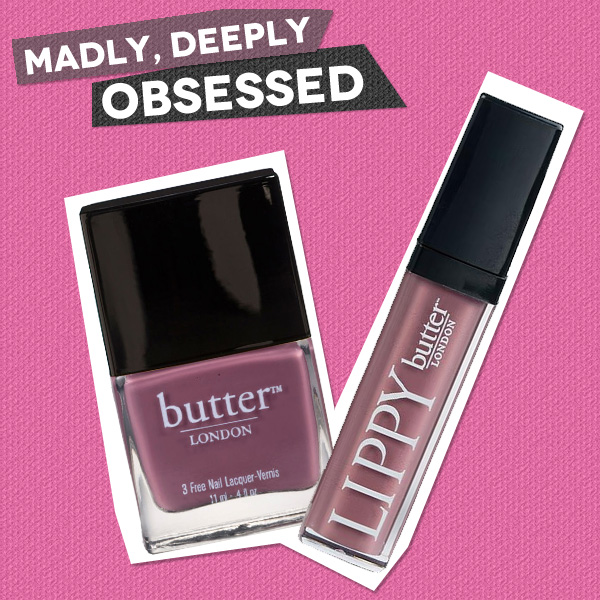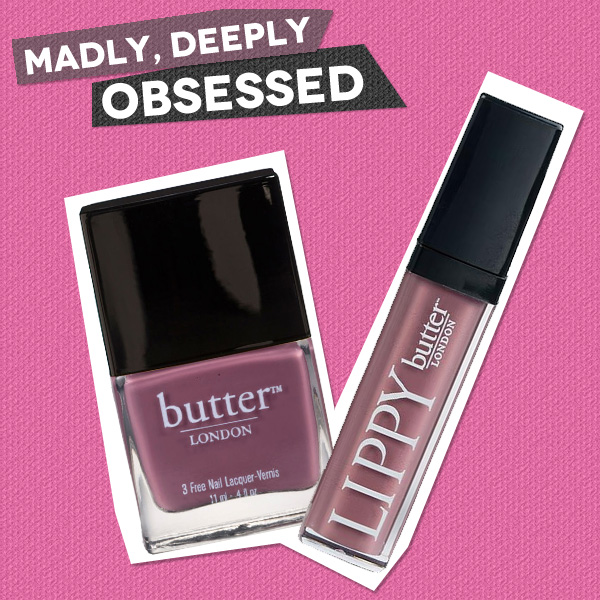 I'm on a major Butter London bender right now. After ogling the brand's recent runway looks — and trying to recreate the edgy nail art from last week's Veda show — I've fallen hard for their super shiny, manicure-matching Lippys. Specifically, I'm obsessed with Toff — a dark, dusty rose that's perfect for fall.
The mauvey-pink tone gives my lips a nice, natural-looking pop of color that's creamy and rich, but not over-the-top heavy. It's long-lasting and moisturizing (thanks to shea butter), and I love the tiny bottle, which fits perfectly in my pocket.
The gloss is free of parabens, petroleum, phthalates and sulphates, and has a light vanilla-y scent.
One suggestion: If your lips chap easily, I'd advise exfoliating them first (try Fresh's Sugar Lip Polish). This gloss is thick, so starting off with a soft pucker will ensure that you get a smooth finish without any lumps or bumps.
Toff's nail lacquer counterpart is every bit as fall-friendly, making this matching lips-and-tips look pure autumn perfection (in my humble opinion, at least). But winter is just around the corner! I'm already eyeing the La Moss Lacquer and Lippy for the colder months, when dark nails and wine-stained red lips become my standard go-tos for evening.
---

Susan is a freelance writer, born and raised in NYC and currently based in Brooklyn. She's the senior beauty editor for Meets Obsession, and also writes for online publications such as Mamasarollingstone.com, TueNight.com.
and The Huffington Post. Susan had a serious candle hoarding issue that she has no plans to address. She's currently obsessed with Marc Jacobs' new beauty line, her black Zara moto jacket, and Aaron Paul.
All author posts