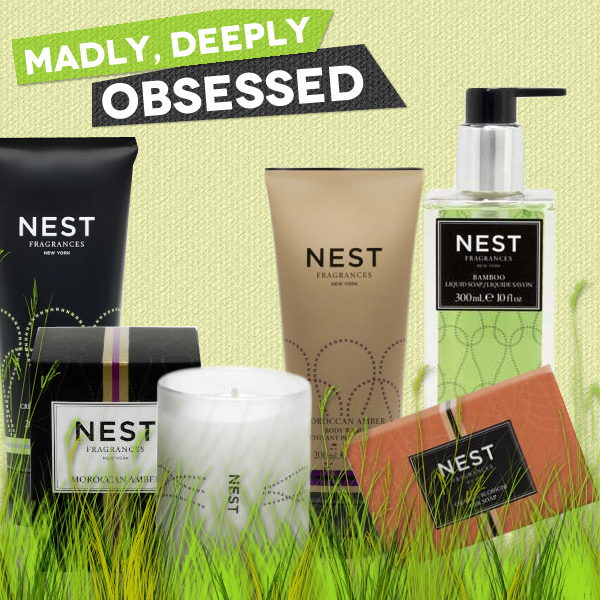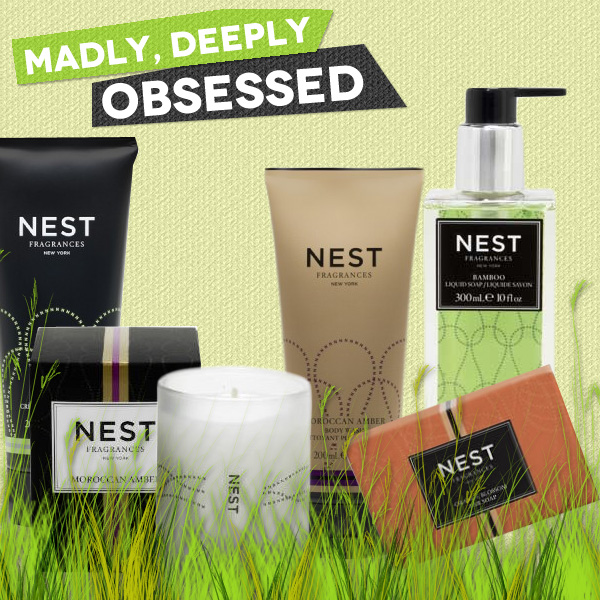 Fact: I candle hoard.  There's just no denying it. And one of my favorites is this Moroccan Amber votive from Nest. I love the sweet patchouli/bergamot scent, which is spicy and musky but no overly so. It creates a clean, cozy aroma that I absolutely love having in my living room.
And now I can wear the very same smell on my skin!
Last month, Nest released a line of body washes and lotions that come in six of their top home scents. I snapped up the Moroccan Amber offerings and love them just as much as the candle.
The body cream is wonderfully rich, super softening and leaves the perfect level of fragrance of my skin. The wash is also amazing and scents the entire bathroom while I shower. Plus, the subtle hint of eucalyptus is wonderfully refreshing, especially in the morning.
Now I think I'm going to have to round out my Moroccan Amber obsession with the liquid hand and bar soap.
More hoarding? Maybe. But this stuff is too good not to over indulge.
---

Susan is a freelance writer, born and raised in NYC and currently based in Brooklyn. She's the senior beauty editor for Meets Obsession, and also writes for online publications such as Mamasarollingstone.com, TueNight.com.
and The Huffington Post. Susan had a serious candle hoarding issue that she has no plans to address. She's currently obsessed with Marc Jacobs' new beauty line, her black Zara moto jacket, and Aaron Paul.
All author posts