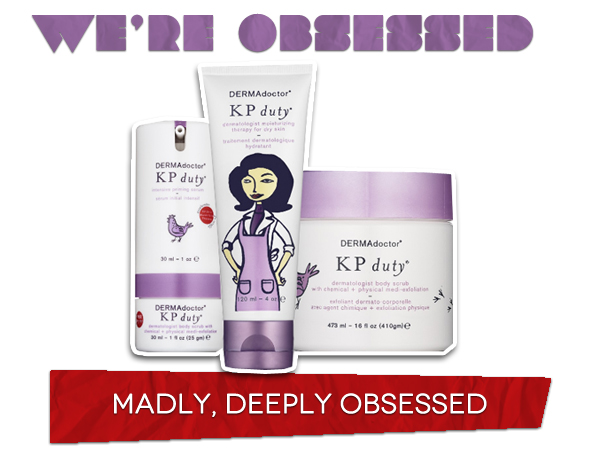 Stop the presses! I have big news. Huge news. And you need to know about it.
A few weeks ago, while shopping at Sephora, I had wandered over to the skin care section looking for a new regimen for my uber-dry skin when a sales associate introduced me to KP Duty from the Dermadoctor line, which I ended up purchasing with their Wrinkle Revenge Facial Cream.
KP Duty, which sounds a lot like a Navy punishment that you'd get when you did something bad, is actually a product for those tiny, annoying bumps that we often get on the back of our arms.
And for someone like me, who has been dealing with these bumps, a.k.a., Keratosis pilaris, my entire life, this was my hope in a jar to finally get rid of those pesky bumps on my arms, which, as a result, make my arms look similar to that of a chicken.
KP Duty is the brainchild of Dr. Audrey Kunin, a Board-Certified Dermatologist, OSU Buckeye Alum, CEO of Dermadoctor and generally all-around awesome chick. Of course it took a woman to figure this out.
The line includes an exfoliating scrub, a priming serum and a moisturizing lotion, which makes the backs of my arms feel smoother than David Beckham's glistening abdominal skin.
(I made that last part up, but trust me, after three weeks of using this stuff on a regular basis, I am sold!)
Also on my list of awesome Dermadoctor products is a deodorant called Gorilla Warfare, which inhibits armpit-hair growth. Excuse me while this genetically hairy Italian girl faints from excitement.
Break out your tank tops, girls, it's all just in time for summer.
Tags:
Dermadoctor
,
Dr. Audrey Kunin
,
KP Duty
,
Wrinkle Revenge Facial Cream