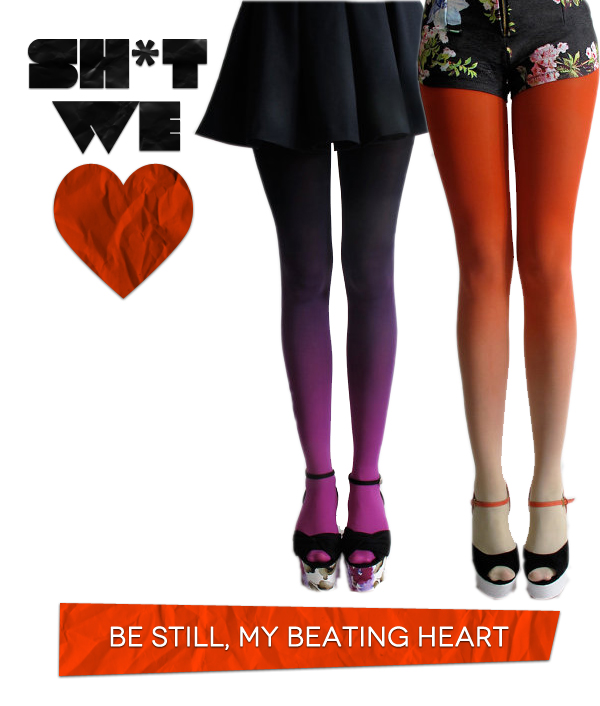 It seems the world hasn't seen the last of the ombre, a dye treatment that has been seen on everything from clothing to hair and nails.
The latest to jump on the ombre train is Parsons graduate Tiffany Ju, who just  released a collection of tights that you'll want to slip on when the weather permits.
The tights, available on e-commerce site Etsy, feature several different colors, in true ombre style, fading from the deepest blues and purples to lighter hues.
Hand-dyed and made to order, these tights, ranging from $45 to $50, will have you itching for a drop in the temperature just for an excuse to pair these fetching stockings with your favorite springtime gear.
Get 'em while they're hot, because while the colors on these tights may fade, it doesn't look like the ombre trend has any plans to.