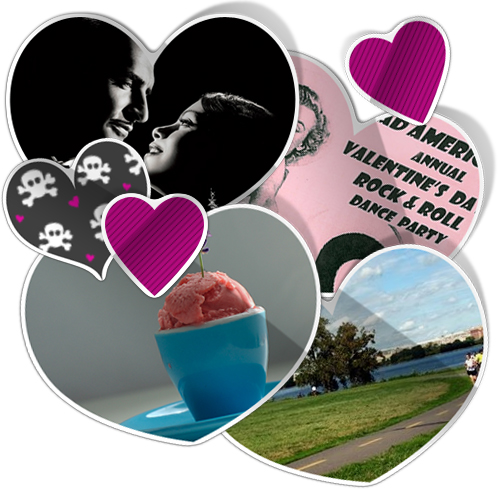 Valentine's Day is less than three weeks away and already restaurants are prefixing menus and flower shops are upping their prices. But if you're anything like me, you're the anti-typical Valentines Day dinner date.
So if you're looking for creative Valentine's Day date plans, take note and check out our 10 off-beat options for you and your Valentine (whoever he or she may be).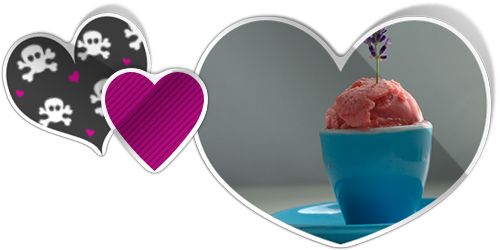 1. Instead of getting your Valentine cheap chocolates from CVS, or nice but typical Godiva chocolates, make a night out of dessert. Get fancy artesian gelato at Dolcezza and pair it with their espresso drinks. There are several shops in the DMV area, including one in Georgetown and Dupont Circle.
True, the Georgetown location is the flagship, but the Dupont shop's atmosphere is much more romantic. The coffee is top notch, and the thick wooden tables and country-style artwork make it feel like you stepped into a little coffee shop on the Tuscan coast.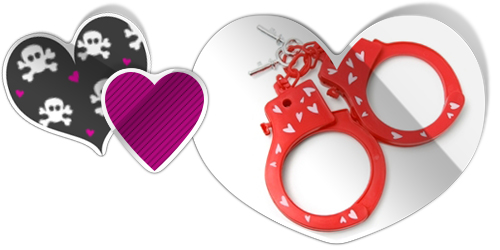 2. For a couple looking for a thrill, the Crime and Punishment Museum is bringing back "Crimes of Passion." Upon entering the Chinatown museum, couples will be tied together and led through the exhibit. Paired with the regular exhibits, there will be special features on "various crimes of passion, many of which took place in the DC area," explains the website.  The exhibit even includes the "Valentine's Vampire."
"Crimes of Passion" will be run from February 11-14. Tickets are $45 per couple (18 and over only) and include handcuffs, temporary "Love" tattoos, and a "special treat."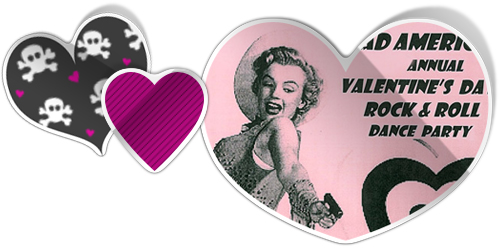 3. Looking to dance the night away instead? Head to the Black Cat for their 13th Annual Valentine's Day Rock & Roll Dance Party.
DJs Tariq, Max, Sean, Glenn and Chad America will be spinning 50s and early 60s rock & roll, doo Wop, rockabilly and more. And best of all: it's free.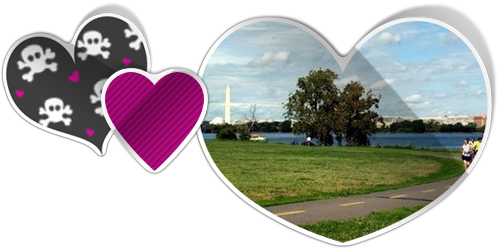 4. Want to avoid crowds of people but still want to be out? Try driving out to Gravelly Point in Virginia. If it's chilly out, leave the car running, recline the seats, put on a special play list (my new favorite song is the Stills' "I'm With You" from  the film Restless), and watch the planes take off and land from Reagan National Airport.
For a romantic Valentine's Day car picnic, grab takeout along the way. If you luck out, and it's unseasonably warm, there are picnic tables and a waterfront to enjoy. For amazing sushi with takeout options, try Kotobuki.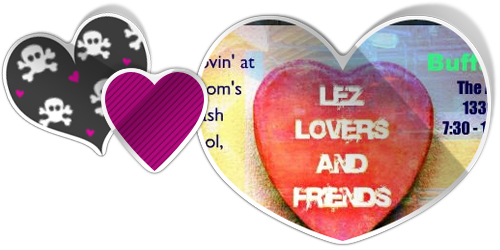 5. For the ladies that love the ladies, LezGetTogether.com is putting on Lez Lovers and Friends: A Valentine's Day bash at Buffalo Billiards in the Adirondack Room from 7:30-11:30. With games like pool, ping pong and darts, LezGetTogehter.com promises that it will be the "Valentine's Day bash of the century!" $5 online, $8 at door.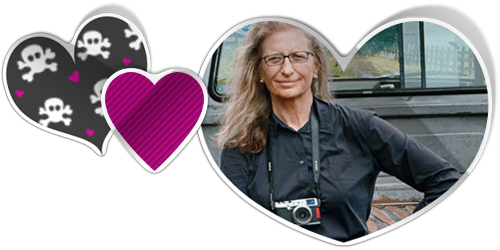 6. If your date is the artsy type, sneak out of work early (the museum closes at 7pm) and head over to the American Art Museum for the new Annie Leibovitz exhibit, "Pilgrimage."
The famous photographer's newest exhibit strays from her well-known portraits to the homes and wildlife locations of many American icons such as Elvis and Thomas Jefferson.  Consider making reservations for afterwards at the nearby Zaytinya. It's one of the District's best restaurants with a modern yet romantic atmosphere and has lots of small plate options. It's the only prix fixe menu that I'll suggest.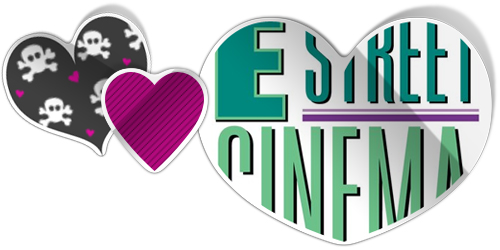 7. Turn the typical dinner and a movie date into an artsy night at the cinema—with alcohol—at E Street Cinema. They'll be playing most of the same movies AMC offers, for the same price, but they offer a bar, a coffee shop, and "gourmet" chocolate. Starting February 10th, E Street will also be presenting a special showing of the 2012 Oscar nominated short films. Tickets are available online at landmarktheatres.com.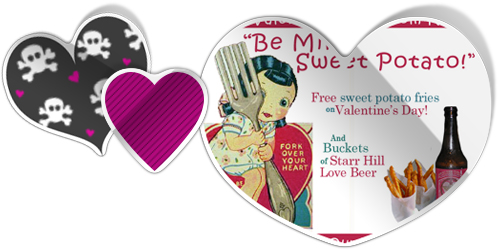 8. If you're looking for a gay-friendly male scene, Nellie's Sports Bar is throwing a special Valentine's happy hour.  Special buckets of Starr Hill Love Beer will be available at "Be Mine Sweet Potato," and in honor of the name, they'll be handing out free sweet potato fries. With two stories, three bars, and a large roof deck—adorned with heaters—it's great for a date, or a group.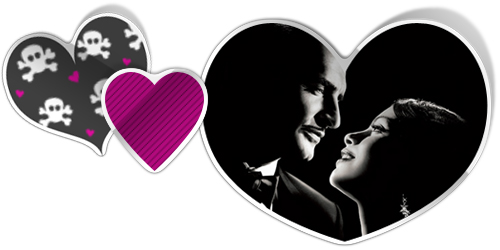 9. Dating a movie buff? In honor of the Academy Awards (on February 26), preview some of the Best Picture nominations (Midnight in Paris, Moneyball, Tree of Life, and The Help are out on DVD) and sample food to compliment the nominees.
I suggest Woody Allen's Midnight in Paris with a baguette and cheese, "The Bronx," a popular 1920s cocktail in honor of The Artist (2 oz gin, 1/2 oz dry vermouth, 1/2 oz sweet vermouth, and 1 oz fresh orange juice), and because The Descendants is set in Hawaii, try this quick and easy Mahi-Mahi with Pineapple Mango Salsa.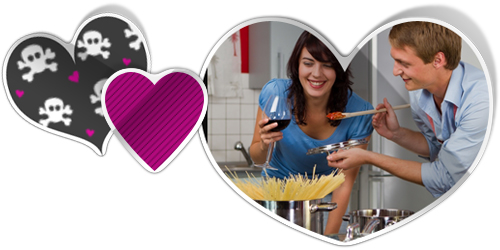 10. But if cooking is your specialty, instead of cooking for your date, make the date cooking! Pick out several simple and quick dishes, buy all the ingredients and then come home and cook together.
Pair with a good glass of wine, bourbon or a six-pack from Alexandria's Port City Brewing.
Remember: Valentines Day is Tuesday, February 14.