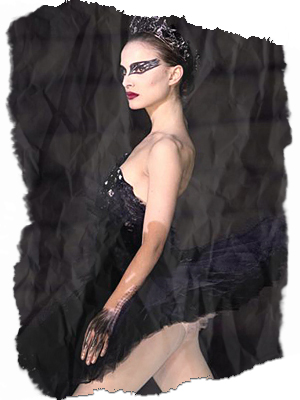 Rodarte sisters Kate and Laura Mulleavy appeared to have left an imprint on the ballet world after their collaboration for "Black Swan," as they are now creating costumes for the New York City Ballet Spring Gala.
The "À La Française," titled gala will be pay homage to France and will feature two world premier ballets—one by NYCB's Ballet Master in Chief Peter Martins to a score by the French composer Marc-André Dalbavie; and one by French-born choreographer and former NYCB Principal Dancer Benjamin Millepied, who also choreographed the film "Black Swan."
Natalie Portman, rumored wife to Millepied and Academy Award Winner and star of the Darren Aronofsky hit, will serve as an honorary chair.
And no, this is not a "Black Swan" sequel, but it sure as hell gets close to one.
In true Hollywood fashion, there wouldn't be a hit without the controversy. It has been disputed over as to who was more involved in the costume-making affair—the high fashion designers or the movie's costume designer Amy Westcott.
Wescott stated in an interview with Clothes on Film that Rodarte used their self-publishing resources to complain after the film's success.
Whatever the truth is, it seems both parties in the end felt snubbed—Rodarte's lack of credit and Westcott's Oscar rebuke.
With all controversy put aside, this affair will involve the designs of the Mulleavy sisters,  as well as J. Mendel, who is a long time collaborator of  the ballet, and Marc Happel NYC Ballet's Director of Costumes, who has teamed up with Swarovski for  the "Symphony in C" costumes.
With these names from high fashion, À La Française is sure to be as much as a fashion presentation as it is a ballet event.
The New York City Ballet Gala will be held on May 10. Tickets to the performance start at $29 and are available at the David H. Koch Theater box office, online at www.nycballet.com.