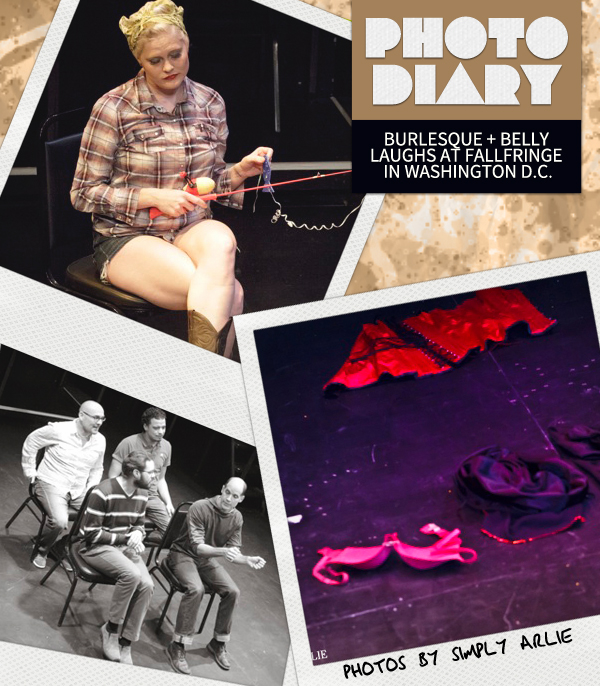 If you've ever been to the Capital Fringe Festival, you'll know that almost anything can be expected — whether good or bad, or out-of-this-world cray cray.
Self-described as "connecting exploratory artists with adventurous audiences," annually, the Capital Fringe Festival gives the opportunity for hundred of artists—whether new or established—the opportunity to perform at venues around the District.
This week, Meets Obsession magazine got to witness Burlesque + Belly Laughs, which was part of fallFRINGE.  Held November 1 to 18, fallFRINGE gathers the best talent from past Capital Fringe Festivals for encore performances.
The Burlesque + Belly Laughs show took a page from the 1930s burlesque handbook by featuring both burlesque and comedy, namely, improv—which made for a provocative and hilarious performance.
Nipple tassles, sultry poses and improv photos below.