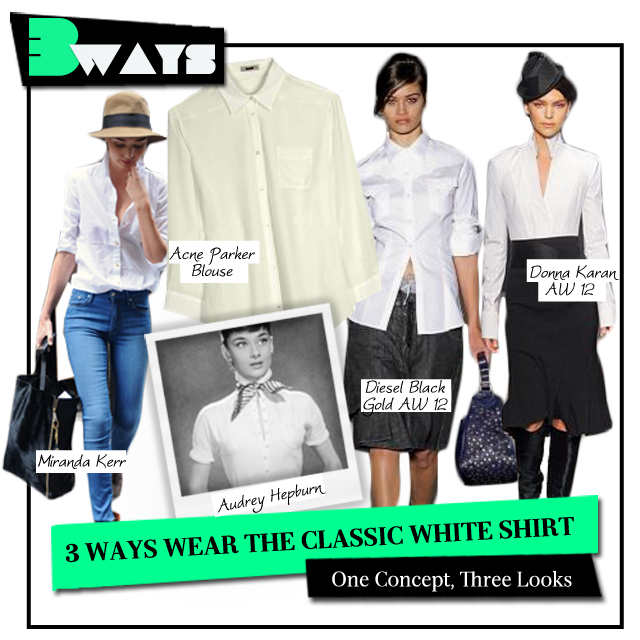 The early days of fall are here, which is usually the best time to move from light, breezy summer basics to more structured, layered looks.
Cool, crisp, chic and always in style, we can't think of anything better than a classic white shirt to start the Fall.
Trends come and go, but a classic piece, like a white button up, is an essential wardrobe staple. Whether you pair it with a skirt, trouser or short, the classic white shirt is always effortless and you'll look super put together, instantly. Plus, it almost makes practically any look, look expensive.
We're especially inspired by fashion icons, like the inimitable Audrey Hepburn, who famously wore a men's shirt tied in the back to show off her tiny waist.
In a recent street spottings, Miranda Kerr pulled off a casual  look by pairing a crisp white shirt with jeans, a menswear inspired Fedora and a booties.
This fall, the classic has been revisited in oversized silhouettes with lo back hems, updated in luxury fabrics such as silk and chiffon; and adorned with additions such as a peplum or jeweled or studded embellishments. Plus, the classic shirt plays into several trends such as the menswear-inspired look.
Mix with some green jacquard trousers, fun dotty shorts or a slinky maxi skirt to instantly update the classic. Adding some on-trend accessories such as a bold statement necklace placed under the collar will look sharp and fashion forward.
For inspiration, check out our favorite  3 ways to wear a classic white shirt.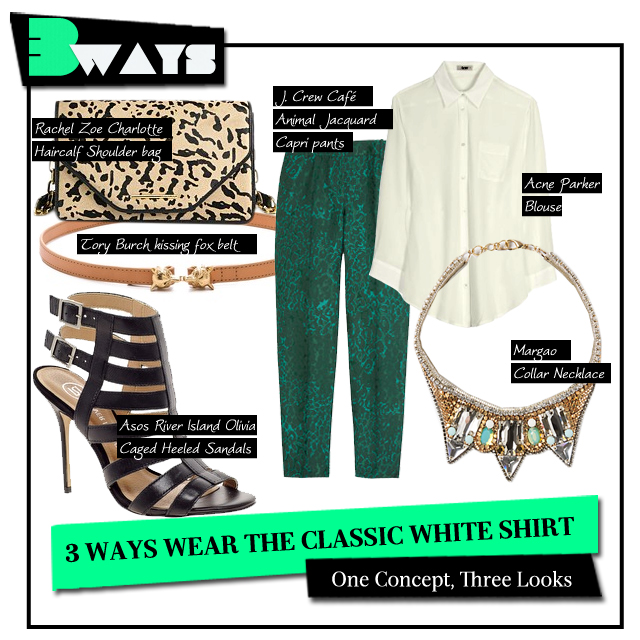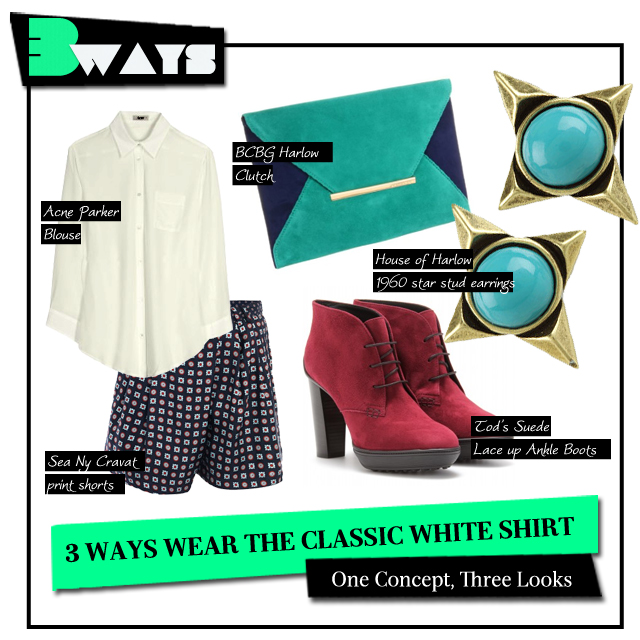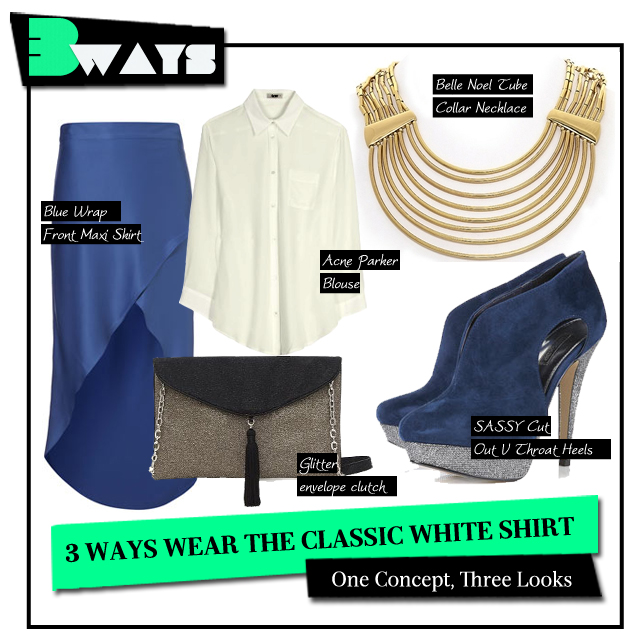 Tags:
3 Ways