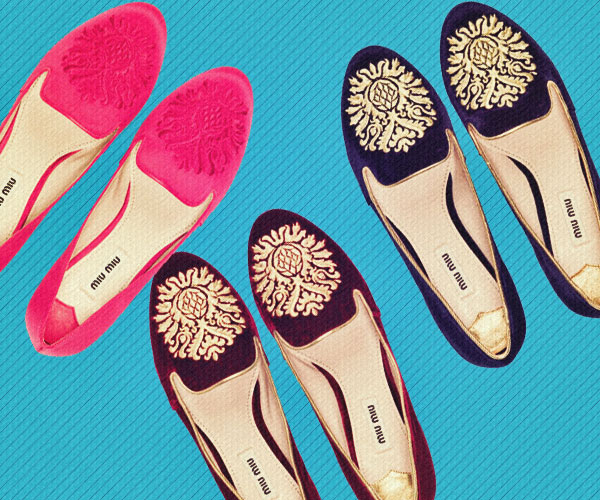 Would you wear a pair of slippers outside of your apartment?
If not, perhaps might reconsider.
Slippers are probably the most comfortable shoes for your feet while still fashionable (something crocs missed the boat on), plus they are all the rage this fall.
If you want to channel your inner Hugh Hefner, think about purchasing a pair of Miu Miu Slippers.
And Miu Miu is not the only brand jumping on the slipper train, practically every fashion brand has released their own version of the smoking slipper.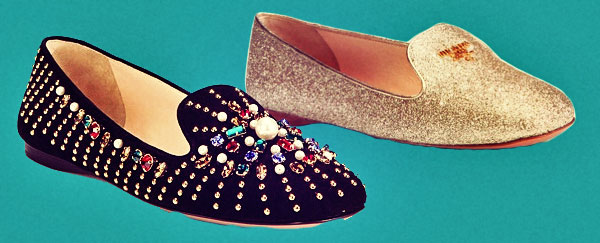 This past spring, Muccia Prada exposed her inner love for automobiles with shoes shaped like tailpipes and prints of cars on blouses.
For the fall, things take a turn for the demure at Prada with slippers available in traditional satin and also in patent leather and velvet. No matter which material you choose, you are sure to look regal and feminine in the flats of the next season.
For a price point of $650 for a pair of Miu Miu slippers, one can expect fine craftsmanship and additional details such as jeweled heels. Our personal favorite here at Meets Obsession is the hot pink pair, which exude a shocking, yet sophisticated vibe.
These fancy yet comfortable flats are already winners among the fashion crowd. Dress them down with jeans or up with a party dress and you're sure to be perfectly on trend.
---

Bridget is a writer, stylist, and vintage clothing dealer based in Kennett Square, Pennsylvania. Bridget enjoys spending time with her boyfriend and guinea pig, and in her spare time sells vintage at local flea markets . Bridget is currently obsessed with Zooey Deschanel's wardrobe on New Girl, Moroccan food, and microcars.
All author posts