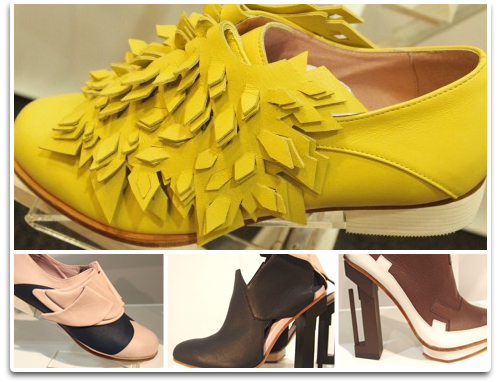 Former architect Weng Xin Yu has created a line of footwear that is truly innovative and beyond creative.
The sculptural collection contains both flats and chunky heeled booties in contrasting colors, and some of the shoes feature textured 3D-effect detailing as well as heel cut-outs.
We especially adore the mustard yellow flat with a leaf-like 3D detailing.  For those that want comfort but still want height, the color blocked booties have a chunkier cut-out heel, which is perfect for pounding the city pavements during your work day.